About 14% of Chapter 7 bankruptcy cases in Los Angeles are filed without a lawyer. Though New York sees fewer Chapter 7 cases filed without an attorney, some people choose this route as well.
Most people filing for Chapter 7 bankruptcy without a lawyer use an online service, paralegal, or typing service. Those services aren't lawyers and aren't legally permitted to give legal advice.  In fact, all those folks can do is type up the forms and charge a maximum of $200 for the service.
What that means is that, aside from typing, your need to know a few things in order to file for Chapter 7 bankruptcy without a lawyer.  Though I'm a bankruptcy lawyer, I recognize that some people may not have the money to hire an attorney for a Chapter 7 bankruptcy so have no choice but to navigate the court system on their own.
You'll likely want to print this out and keep it by your side – so you don't make any mistakes.
Are you in debt and considering filing for chapter 7 bankruptcy, but don't have the money to hire a lawyer? Filing for chapter 7 bankruptcy without an attorney can be intimidating and risky, but you can do it with careful planning and attention to detail.
Follow this step-by-step roadmap to successfully file for chapter 7 bankruptcy on your own so that you can get out of debt as quickly and efficiently as possible.
Gather your financial information. This includes all of your debts, income, expenses, and assets. You'll use this to complete the means test required to determine your qualification for Chapter 7 bankruptcy, assess whether you can protect all of your belongings in Chapter 7, and prepare the court documents for your case.
Analyze Your Debts. Look at your debts to see which ones are eligible to be discharged in a Chapter 7 bankruptcy. Though many debts are wiped out at the end of the case, others survive. Some debts, such as income taxes, may be discharged depending on the circumstances of the liability – taxes come to mind.
Check for Judgments. You should determine whether there are any judgments that may be outstanding against you. Those judgments may, depending on where you live, be considered to be liens against real estate or other assets; if so, make a note so that you can make the appropriate motions in bankruptcy court to get your property unencumbered.
Determine your qualifications for Chapter 7 bankruptcy. To qualify for Chapter 7 bankruptcy, you'll have to pass a means test. This calculation compares your income to the median income in your state for a household of your size. If your income is higher than the median, you may not be eligible for Chapter 7 bankruptcy.
Review Your Assets And Choose Exemptions. You need to disclose all of your assets when you file for bankruptcy. Though it's true that you can keep many types of personal property when you file for Chapter 7 bankruptcy, you've got to be sure to exempt those assets properly or you risk losing them. California's difficult for some people because there are two types of exemptions to choose from; in New York, you can choose either the federal exemptions or the state scheme. If you pick the wrong exemption scheme, you're going to end up losing something you might have otherwise been able to keep.
Prepare the Chapter 7 bankruptcy documents. The bankruptcy petition and schedules, statements and related documents are central to your case, and need to be filed with the court according to a strict timeline. These documents, all of which are highly technical and require precision, provide a detailed description of your financial situation, debts, and property. You'll need to sign everything under penalty of perjury, so take the time to get everything right.
Take your pre-filing credit counseling. You're required to complete a credit counseling session with an approved provider within 180 days before you file your case. Make sure you get the list from your bankruptcy court because your case will be dismissed unless you use an authorized provider.
File the bankruptcy petition and schedules. Once you have completed the necessary paperwork, you will need to file it with the bankruptcy court with a filing fee. Make sure you read your bankruptcy court's local rules before filing your case because each court has its own requirements.
Prepare for, and attend, the meeting of creditors. The court will schedule a meeting of creditors to be held a few weeks after you file your Chapter 7 bankruptcy case. This is an opportunity for your creditors to ask you questions about your financial situation, and for the Chapter 7 trustee to determine whether there are any assets that can be taken from you.
Take your financial management certification. You're required to complete a financial management certification session with an approved provider before the court issues a Discharge of Debtor in your case. If you don't complete this session, which you can take only after the case is filed, the court will close the case without issuing a Discharge. Make sure you get the list from your bankruptcy court because only certifications issued by authorized providers are valid.
Receive Your Discharge. If your bankruptcy case is approved, you will receive a discharge, which will release you from the obligation to pay most of your debts.
Is It Worth the Risk?
You're smart, and good at what you do.  Maybe you do your own taxes each year.  Maybe you even did a Power of Attorney once.  But as you can see, that doesn't mean you should treat a Chapter 7 bankruptcy as a walk in the park.  As of this writing, I've been a bankruptcy lawyer for over 27 years yet when I began I had no clue what to do.
Self-help books abound, and they're great first steps in understanding the process.  Paralegals are allowed to type forms, but they're not lawyers so aren't permitted to do more than that.
You're looking to get out of debt, and are putting yourself into the hands of the U.S. Bankruptcy Court as a way of accomplishing that goal. Don't you think it's worth it to hire someone who does this for a living rather than leaving it up to fate and luck?
Meet Jay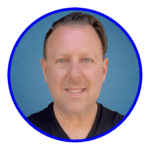 Since I became a lawyer in 1995, I've represented people with problems involving student loans, consumer debts, mortgage foreclosures, collection abuse, and credit reports. Instead of gatekeeping my knowledge, I make as much of it available at no cost as possible on this site and my other social channels. I wrote every word on this site.
I've helped thousands of federal and private student loan borrowers lower their payments, negotiate settlements, get out of default and qualify for loan forgiveness programs. My practice includes defending student loan lawsuits filed by companies such as Navient and National Collegiate Student Loan Trust. In addition, I've represented thousands of individuals and families in Chapter 7 and Chapter 13 bankruptcy cases. I currently focus my law practice solely on student loan issues.
I played a central role in developing the Student Loan Law Workshop, where I helped to train over 350 lawyers on how to help people with student loan problems. I've spoken at events held by the National Association of Consumer Bankruptcy Attorneys, National Association of Consumer Advocates, and bar associations around the country. National news outlets regularly look to me for my insights on student loans and consumer debt issues.
I'm licensed to practice law in New York and California and advise federal student loan borrowers nationwide.