When considering bankruptcy, listen only to those with local experience.
Bankruptcy law and practice differ from state to state, often from town to town. Though bankruptcy is governed by federal laws, most states have adopted their own rules and procedures that tailor the bankruptcy laws accordingly. These location-specific procedures make bankruptcy cases look remarkably different depending on where you file your case.
Here are some key factors that come into play when looking at the differences in bankruptcy law and practice across state lines.
Bankruptcy Exemptions
The most significant difference between states when it comes to filing for bankruptcy is the list of assets (or exemptions) that can be protected from creditors. Each state sets rules regarding what items are exempt from seizure during bankruptcy proceedings. This means some assets may be exempt in one state but not another. For example, New York allows you to protect up to $165,550 worth of equity in a primary residence located in and around New York City. In addition, in some states, such as California and Florida, you may choose between two sets of exemptions—the federal or state exemption system—when filing for bankruptcy protection. This means that you may be able to keep more property in one set than the other, depending on where you reside. Knowing which exemptions are available in your state can help you decide whether filing for bankruptcy is the right choice for you or not.
Each court has Its Own Bankruptcy Rules and Procedures.
Each bankruptcy court with rules and procedures that may differ from other states. Some courts may require debtors to complete additional paperwork or disclose different transactions.
When filing a bankruptcy case in Los Angeles, you are required to file documents with original signatures. In New York, however, the same documents can be filed only with electronic signatures. With a thorough understanding of the rules and procedures of the court in which you're filing your bankruptcy petition, you can avoid dismissal and losing the protection of the bankruptcy laws.
Bankruptcy Trustee Requirements
When you file for bankruptcy, the court appoints a trustee to review and manage your case. Some bankruptcy courts assign cases from a pool of dozens of trustees. In contrast, other courts with a lower volume of cases may have only a few trustees on hand.
Each trustee has a separate list of documents required to do their job. That list is heavily influenced by the court location; for example, a trustee in a rural part of the country might be more concerned with the valuation of farm implements. In contrast, a trustee in a big city is likely to focus more closely on the value of someone's real estate.
Means Testing
The means test determines whether you qualify for Chapter 7 or Chapter 13 bankruptcy. This calculation, which looks at your household income and family size, uses local factors to determine whether your expenses are reasonable.
The means test varies across localities depending on median household income, affecting your qualifications for particular types of bankruptcy protection. For example, a single person earning $50,000 might not qualify for Chapter 7 bankruptcy in Arkansas but could easily do so in California, where the median income is far higher.
For a Smooth Bankruptcy Case, Seek Local Expertise
Each court has different procedures, and your bankruptcy attorney must understand the local nuances. This is why I represent people in bankruptcy cases in California as well as in most parts of New York, but not in Buffalo; the trustees and local rules in the Western District of New York are foreign to me.
An experienced bankruptcy attorney versed in local practice will help you avoid difficulties with the court system. With this knowledge, it will be easier to navigate this sometimes overwhelming process successfully.
Meet Jay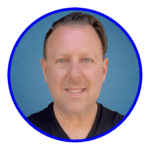 Since I became a lawyer in 1995, I've represented people with problems involving student loans, consumer debts, mortgage foreclosures, collection abuse, and credit reports. Instead of gatekeeping my knowledge, I make as much of it available at no cost as possible on this site and my other social channels. I wrote every word on this site.
I've helped thousands of federal and private student loan borrowers lower their payments, negotiate settlements, get out of default and qualify for loan forgiveness programs. My practice includes defending student loan lawsuits filed by companies such as Navient and National Collegiate Student Loan Trust. In addition, I've represented thousands of individuals and families in Chapter 7 and Chapter 13 bankruptcy cases. I currently focus my law practice solely on student loan issues.
I played a central role in developing the Student Loan Law Workshop, where I helped to train over 350 lawyers on how to help people with student loan problems. I've spoken at events held by the National Association of Consumer Bankruptcy Attorneys, National Association of Consumer Advocates, and bar associations around the country. National news outlets regularly look to me for my insights on student loans and consumer debt issues.
I'm licensed to practice law in New York and California and advise federal student loan borrowers nationwide.