Chapter 7 bankruptcy can ease the burden of overwhelming debt. Understanding the process and its impact on your financial future will help you decide whether Chapter 7 is right for you.
Living with debt can be overwhelming. One way of easing the burden involves filing for Chapter 7 bankruptcy, a solution that can seem intimidating and confusing. A powerful tool to help people get a fresh financial start, Chapter 7 eliminates most debt while protecting some property. By understanding the basics of this process, you can make an informed decision about whether it's the right way to handle your debt problems.
What is Chapter 7 Bankruptcy?
Chapter 7 Bankruptcy is a form of bankruptcy that allows individuals to discharge their debts and start fresh. It'sIt's often called "liquidation" bankruptcy since it deals with liquidating some of an individual's assets to pay off their creditors. Chapter 7 Bankruptcy may be the right choice for those struggling with unmanageable debt or who can no longer afford loans.
People who earn less than the median income in their state automatically qualify for Chapter 7 bankruptcy, as do those whose debts are primarily non-consumer. People with consumer debts who earn above the median income are subject to a means test to determine if they have disposable income to pay their debts. You won't qualify for Chapter 7 relief if you have disposable income.
Once the court approves the case, all eligible unsecured debts, such as credit cards and medical bills, will be discharged. Creditors aren't legally allowed to collect a discharged debt.
Pros and Cons of Filing Chapter 7
Filing Chapter 7 bankruptcy can be complicated, but it can also relieve overwhelming debt. Therefore, it's essential to understand the advantages and disadvantages of Chapter 7 before deciding to file for bankruptcy.
One significant benefit is that you can discharge most debts in as little as three to six months. In addition, once the case ends, you no longer have to worry about having unmanageable monthly payments or collection calls from creditors.
The process is quick, requiring one short meeting with a court-appointed trustee to review your court documents. The cost of filing a case is relatively modest, and you can rebuild your financial life immediately.
Though Chapter 7 bankruptcy may seem attractive, it's only suitable for some. Chapter 7 bankruptcy will eliminate many, but not all, debts. Though you can start rebuilding your credit immediately, the fact that you filed a case will remain on your credit report for ten years. As a result, it is more challenging to qualify for certain types of loans in the short term.
Eligibility Requirements
Chapter 7 bankruptcy is a viable option for those facing financial struggles. However, before filing for Chapter 7, it's essential to understand the eligibility requirements. To qualify for this type of bankruptcy, individuals must meet specific conditions of the U.S. Bankruptcy Code.
People with primarily consumer debts must pass a means test to determine if they can repay a significant portion of their debt over a 3-5 year period. This test compares your household income over the past six months with the median household income in your state. If you fail this test, you may be ineligible for Chapter 7 bankruptcy protection.
You'll need to disclose all of your assets and debts, as well as certain financial transactions, in the time before your bankruptcy filing. Finally, you'll have to complete a credit counseling course with an approved agency before filing your case with the court.
Exemptions and Protecting Property in Chapter 7 Bankruptcy
An exemption is a way to protect your property from being used to pay your debts in bankruptcy. When someone files for bankruptcy under Chapter 7, a court-appointed trustee can sell any assets not covered by an exemption.
Exemptions fall into two categories: federal and state. Federal exemptions include:
Social Security benefits.
Unemployment compensation.
Public assistance payments.
Retirement accounts.
State exemption laws account for other types of assets and property and depend on the jurisdiction in which you file your bankruptcy case. In addition, some states allow you to choose between federal and state exemptions. In contrast, others limit you to one or the other.
To ensure you don't lose any assets in Chapter 7, understand the exemptions you can use in your case. Exemptions vary state-by-state; consult with an attorney knowledgeable about the exemptions in your state before filing for Chapter 7 bankruptcy.
Should You Hire a Lawyer to Represent You?
When considering filing for Chapter 7 Bankruptcy, you may wonder whether hiring a lawyer is necessary. In some cases, the answer may be yes. Filing for bankruptcy can be a complex process, involving many legal issues and forms that you may not have the expertise to navigate correctly. A qualified lawyer can provide guidance and advice throughout the process to ensure everything is done correctly and efficiently.
When hiring an attorney to represent you in a Chapter 7 Bankruptcy case, take the time to do your research. Ensure your attorney has experience handling similar cases and get a written retainer agreement showing their fees. Also, consider how comfortable you feel with the attorney; this is essential when deciding your financial future.
I can represent you in bankruptcy if you live in either California or New York. Residents of other states will need to find an attorney in their area.
Debts Discharged in Chapter 7 Bankruptcy
Filing for bankruptcy can be a complicated and intimidating process. Though Chapter 7 will erase or "discharge" most debts, understanding the exceptions and limitations to this powerful relief will help you make an informed decision.
Chapter 7 bankruptcy will discharge most of your debts from credit cards, medical bills, personal loans, personal loans, and certain personal income taxes. However, chapter 7 won't impact your liability to repay other debts, such as:
Some of the common types of debts not discharged are:
certain types of taxes;
domestic support obligations (alimony and spousal support);
past due child support arrears;
student loans;
most fines, penalties, forfeitures, or criminal restitution obligations;
debts for personal injuries or death caused as a result of a DWI/DUI; or
debts specifically ruled to be nondischargeable by the bankruptcy court.
The Chapter 7 discharge also won't stop creditors from collecting cosigners or someone who guarantees your debt.
Conclusion: Right Choice for You?
Filing for Chapter 7 bankruptcy is a significant decision, but it can help you find financial freedom. Educating yourself about the process and consulting with an experienced lawyer can help you decide if this type of bankruptcy is right for your situation. It's important to remember that filing for bankruptcy isn't the end of the world. With an experienced bankruptcy lawyer and dedication, you can rebuild your life quickly and easily.
Meet Jay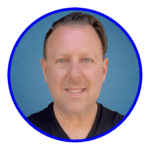 Since I became a lawyer in 1995, I've represented people with problems involving student loans, consumer debts, mortgage foreclosures, collection abuse, and credit reports. Instead of gatekeeping my knowledge, I make as much of it available at no cost as possible on this site and my other social channels. I wrote every word on this site.
I've helped thousands of federal and private student loan borrowers lower their payments, negotiate settlements, get out of default and qualify for loan forgiveness programs. My practice includes defending student loan lawsuits filed by companies such as Navient and National Collegiate Student Loan Trust. In addition, I've represented thousands of individuals and families in Chapter 7 and Chapter 13 bankruptcy cases. I currently focus my law practice solely on student loan issues.
I played a central role in developing the Student Loan Law Workshop, where I helped to train over 350 lawyers on how to help people with student loan problems. I've spoken at events held by the National Association of Consumer Bankruptcy Attorneys, National Association of Consumer Advocates, and bar associations around the country. National news outlets regularly look to me for my insights on student loans and consumer debt issues.
I'm licensed to practice law in New York and California and advise federal student loan borrowers nationwide.