Navigating the intricacies of bankruptcy can be a daunting experience, and it's understandable to worry about being able to afford the fees for an experienced lawyer. Naturally, you want to avoid overpaying, but you also know the risk of hiring an incompetent attorney increases when looking for the lowest price.
The bankruptcy courts monitor and approve legal fees to ensure that attorneys charge fair and reasonable fees for their services. This blog post aims to demystify the concept of legal fees in bankruptcy, empowering you to make the most suitable choice for your financial situation.
Bankruptcy Court Oversight of Legal Fees
Chapter 7, Chapter 13, and Chapter 11 bankruptcy cases each come with different levels of complexity and procedural variations, leading to vastly different legal fees. To ensure those fees remain reasonable, the law provides for court oversight and approval of the amount debtors are charged for representation. The Bankruptcy Code and Bankruptcy Rules establish a framework to ensure that the fees charged by attorneys are reasonable and fair.
Section 329 of the Bankruptcy Code requires attorneys representing debtors in bankruptcy cases to disclose all compensation. The Code states:
"(a) Any attorney representing a debtor in a case under this title, or in connection with such a case, whether or not such attorney applies for compensation under this title, shall file with the court a statement of the compensation paid or agreed to be paid…for services rendered or to be rendered in contemplation of or in connection with the case by such attorney…"
This disclosure requirement allows the court to examine the fees and determine whether they are reasonable.
Bankruptcy Rule 2017 authorized the court to review and approve or disapprove the fees charged by attorneys. The Rule states:
"(a) The court may, on its own motion or on the motion of any party in interest, for cause, examine the reasonableness of the compensation paid or to be paid by the debtor or by the estate for services rendered or to be rendered…"
Bankruptcy Code Section 330(a) outlines the factors the court considers when determining the reasonableness of an attorney's fees. It states:
"(a) After notice to the parties in interest and the United States Trustee and a hearing…the court may award to…a professional person…reasonable compensation for actual, necessary services rendered by the…attorney…"
The factors include:
The time and labor required, the novelty and difficulty of the issues involved.
The necessary skill and expertise.
The customary fees for similar services.
Originally designed to protect consumers from being overcharged by unscrupulous lawyers, these safeguards serve a valuable purpose. However, with millions of consumer bankruptcy cases filed each year, a new system arose to counteract the impracticality of enforcing these rules.
The "No Look" Legal Fee
"No look" fees are a practical approach adopted by many jurisdictions to streamline the process of determining reasonable legal fees in bankruptcy cases. These fees are considered presumptively valid, meaning the court will accept them without scrutinizing every detail.
In courts that adopt a "no look" fee, the fee approval process is streamlined for both the court and the attorneys involved in bankruptcy cases. The court no longer needs to review attorney compensation so long as fees remain within the established guidelines and bankruptcy lawyers avoid having to defend the amount clients pay for representation.
"No look" fees are typically established based on an analysis of various factors, including the customary fees charged in the jurisdiction for similar services, the complexity and time required for a typical bankruptcy case, and the prevailing market rates. Courts may periodically review and adjust these fees to ensure they remain reasonable and in line with current market conditions.
Variations in the "No Look" Fee Reveal an Ugly Truth
The "no look" fees vary by jurisdiction, as different courts have distinct views on the value a bankruptcy lawyer provides. In California, for example, the "no look" fee for a Chapter 13 bankruptcy case ranges from $4,000 to $5,000, depending on the district. For instance, in the Central District of California, the "no look" fee is $5,000 for Chapter 13 cases that don't involve a business. In contrast, the cost for a nonbusiness Chapter 13 case is $4,000 in California's Eastern District and $4,600 in the Southern District.
In New York, the situation is slightly different. While the Northern and Western Districts of New York have established "no look" fees for Chapter 13 cases, the Southern and Eastern Districts of New York do not have formal "no look" fees. Instead, bankruptcy attorneys in these districts may be subject to court review if their legal fees are significantly above the amount charged by other lawyers. In a 2022 court decision, Judge Grossman of the Eastern District of New York said he would be drafting "new rules" for his court "which give counsel to Chapter 13 debtors the option of either proceeding under what we designate a 'presumptively reasonable [$5,500] fee' which will allow the Court to award fees without the need for a hearing or filing a fee application," though that has yet to happen.
Not only does this mean Fresno and Los Angeles bankruptcy lawyers can charge different fees for doing the same work, but the "no look" fee also results in overcharging some clients. This is because bankruptcy lawyers are apt to charge the presumptive fee across the board, expecting that some cases will call for more work than others.
Ultimately, the person with the most straightforward case subsidizes the fees charged to more complex clients.
Why Most Bankruptcy Lawyers Avoid Quoting Fees
Many bankruptcy lawyers hesitate to quote their legal fees before an initial meeting because the "no look" fee means there's very little price difference among attorneys. This lack of transparency robs clients of trust and clarity. It can result in bankruptcy lawyers using a free consultation as a high-pressure sales tactic rather than an opportunity to provide meaningful guidance and advice.
Some bankruptcy lawyers, unable or unwilling to offer higher service or expertise, charge cut-rate fees to attract clients. These low-cost attorneys may take on more clients to make up for the difference in revenue. The increased workload, in turn, can result in cutting corners or providing less attention to each individual client. In the long run, this can jeopardize your bankruptcy case.
Transparency in Bankruptcy Legal Fees
There's no doubt that legal fees for Chapter 7 and Chapter 13 bankruptcy cases vary depending on the complexity of your case and the services necessary to achieve a positive outcome. A bankruptcy involving complex litigation warrants higher fees because of the increased effort required.
That doesn't change the fact that I can give you an idea of how much you'll pay for me to represent you in a bankruptcy case.
My legal fee for a Chapter 7 bankruptcy case is generally between $1,500 and $2,500. For Chapter 13 cases, my standard fee is in the range of $4,500 to $7,500.
Rather than a free consultation, we begin with a Planning Session. This initial meeting, which costs $295, involves a complete review of your situation to determine whether bankruptcy is the right choice for you. Then, I'll let you know if you qualify for Chapter 7 or 13, answer your questions, and help you decide how to proceed.
If we decide to work together, you'll get a written fee quote with a detailed breakdown of the costs involved, so you have a clear understanding of what you're paying for.
Building Trust and Protecting You
An attorney's experience, reputation, communication skills, and the level of personal attention they provide are crucial factors to consider when deciding who to hire. Your bankruptcy lawyer will play a role in shaping your financial future, so it's vital to select someone knowledgeable, capable, and genuinely invested in helping you navigate the complexities of bankruptcy.
Choosing a bankruptcy lawyer based solely on their fees means you may end up with substandard representation. An attorney unwilling to be transparent about their fees without subjecting you to the bait-and-switch of a so-called "free" consultation isn't on your side; they're taking advantage of you.
That's why a productive attorney-client relationship starts by being honest and open about legal fees and avoiding hidden surprises. This allows you to focus on the quality of representation, experience, and the attorney's ability to help you successfully navigate your bankruptcy journey.
Remember that your bankruptcy attorney's fees will still be subject to court oversight and approval, which protects you from being overcharged or mistreated. 
My approach is only suitable for some, and I respect everyone's right to make an informed choice. If you're considering bankruptcy and would like my help, schedule a Planning Session to evaluate your options and make the best decision for your financial future. Together, we can navigate the complexities of bankruptcy and help you regain control of your finances.
Meet Jay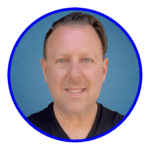 Since I became a lawyer in 1995, I've represented people with problems involving student loans, consumer debts, mortgage foreclosures, collection abuse, and credit reports. Instead of gatekeeping my knowledge, I make as much of it available at no cost as possible on this site and my other social channels. I wrote every word on this site.
I've helped thousands of federal and private student loan borrowers lower their payments, negotiate settlements, get out of default and qualify for loan forgiveness programs. My practice includes defending student loan lawsuits filed by companies such as Navient and National Collegiate Student Loan Trust. In addition, I've represented thousands of individuals and families in Chapter 7 and Chapter 13 bankruptcy cases. I currently focus my law practice solely on student loan issues.
I played a central role in developing the Student Loan Law Workshop, where I helped to train over 350 lawyers on how to help people with student loan problems. I've spoken at events held by the National Association of Consumer Bankruptcy Attorneys, National Association of Consumer Advocates, and bar associations around the country. National news outlets regularly look to me for my insights on student loans and consumer debt issues.
I'm licensed to practice law in New York and California and advise federal student loan borrowers nationwide.