Want to buy a home after bankruptcy and qualify for a mortgage?
Thanks to various government programs, you can – and a lot faster than you would expect.
The government knows how many people file for bankruptcy each year, and recognizes that preventing them all from becoming homeowners would kill the real estate market.
Luckily there are a number of programs out there to help you get a mortgage after bankruptcy.
Getting an FHA Mortgage After Bankruptcy
Under the Federal Housing Authority's Back To Work – Extenuating Circumstances program, you may qualify for an FHA mortgage if you filed for bankruptcy as a result of an economic hardship that caused more than a 20% drop in household income.
Here are the eligibility requirements for FHA mortgages based on your type of bankruptcy:
For a Chapter 7 bankruptcy, you must wait a minimum of twelve (12) months after the date of discharge.
For a Chapter 13 bankruptcy that has gone to discharge, you must have made all required bankruptcy payments on time.
For a Chapter 13 bankruptcy that's still pending, you must have a minimum of twelve (12) months of the pay-out period under the Chapter 13 Plan, and you must have made all Plan payments on time.
If you don't meet the above criteria, you must wait two (2) years after a Chapter 7 bankruptcy discharge and one (1) year after a Chapter 13 bankruptcy has been discharged or dismissed.
Related:
Mortgages For Veterans
The U.S. Department of Veterans Affairs helps Servicemembers, Veterans, and eligible surviving spouses become homeowners by guaranteeing various home loans provided by private lenders.
Generally, Chapter 7 and Chapter 13 bankruptcies discharged more than 2 years ago may be disregarded for the purpose of a VA loan.
For bankruptcy cases discharged between 1-2 years, the lender will consider your recent post-bankruptcy history of satisfactory consumer payments and evidence that the bankruptcy was caused by circumstances beyond your control.
If you're in a current Chapter 13 bankruptcy, the lender must document that you have satisfactorily paid on the plan for at least 12 months and court approval of the new loan is also required.
Related:
Getting a Conventional Mortgage After Bankruptcy
Conventional mortgages are usually originated under guidelines established by Fannie Mae and Freddie Mac. If you filed a Chapter 7 bankruptcy, you'll typically have to wait at least two years to be eligible for a mortgage if your bankruptcy was caused by extenuating circumstances. If there were no such circumstances, you'll have to wait four years. If you filed a Chapter 13 bankruptcy, the minimum waiting period could be as little as one year from discharge.
Not Too Long To Wait
When you get out of bankruptcy there's a good chance that you don't have a lot in the way of savings. Take the time to get together a downpayment as well as a cushion to avoid future financial difficulties. By the time you're ready, you'll likely be able to apply for – and receive – a mortgage without much trouble at all.
Meet Jay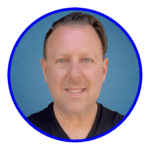 Since I became a lawyer in 1995, I've represented people with problems involving student loans, consumer debts, mortgage foreclosures, collection abuse, and credit reports. Instead of gatekeeping my knowledge, I make as much of it available at no cost as possible on this site and my other social channels. I wrote every word on this site.
I've helped thousands of federal and private student loan borrowers lower their payments, negotiate settlements, get out of default and qualify for loan forgiveness programs. My practice includes defending student loan lawsuits filed by companies such as Navient and National Collegiate Student Loan Trust. In addition, I've represented thousands of individuals and families in Chapter 7 and Chapter 13 bankruptcy cases. I currently focus my law practice solely on student loan issues.
I played a central role in developing the Student Loan Law Workshop, where I helped to train over 350 lawyers on how to help people with student loan problems. I've spoken at events held by the National Association of Consumer Bankruptcy Attorneys, National Association of Consumer Advocates, and bar associations around the country. National news outlets regularly look to me for my insights on student loans and consumer debt issues.
I'm licensed to practice law in New York and California and advise federal student loan borrowers nationwide.