You filed for bankruptcy, completed your case, and left your old debt behind. Now you're ready to start rebuilding your credit and have heard there's a way to remove the bankruptcy from your credit report.
In the modern world, your value is measured based on your credit report. It's the only way a potential creditor knows about your financial situation. Many employers check your credit before offering you a job. Insurance companies use credit scores to determine the rates you pay. And that's just scratching the surface of how your credit report affects your life.
Creditors Are Required to Report Accurate Information
Creditors must comply with the Fair Credit Reporting Act (FCRA) and accurately report any debts discharged in bankruptcy. If any of these debts appear as unpaid on your credit reports, it could be considered a violation of the FCRA, and you may be able to sue the creditor for such inaccuracies.
Furthermore, creditors have other obligations under this law to help protect consumer rights and ensure accuracy in reporting. For instance, they must provide accurate information about each account listed on your credit report, respond quickly to disputes filed against them, and correct any errors within 30 days of being notified.
It's important to review your credit reports regularly after completing a bankruptcy case to identify any issues or inaccuracies immediately before they affect your score adversely. Taking the time to do this can save you a lot of future headaches and prevent potential lawsuits from arising due to inaccurate reporting.
After bankruptcy, your creditors must update their reporting to show that you no longer owe the debt. Anything else is considered inaccurate under federal law. That's why you should review your credit reports regularly after your bankruptcy case is finished, and take the simple steps to repair your own credit.
How Long Until Bankruptcy Falls Off Your Credit Report?
Talk to different bankruptcy attorneys and credit professionals, and you're sure to get just as many answers about the length of time the bankruptcy stays on your credit report before it is removed.
According to Experian, the credit reporting agency:
The bankruptcy record from the court is deleted either seven years or 10 years from the filing date of the bankruptcy depending on the chapter you declared.

Chapter 13 bankruptcy is deleted seven years from the filing date because it requires at least a partial repayment of the debts you owe. Chapter 7 bankruptcy is deleted 10 years from the filing date because none of the debt is repaid.

Individual accounts included in bankruptcy often are deleted from your credit history before the bankruptcy public record. Usually, a person declaring bankruptcy already is having serious difficulty paying their debts. Accounts are often seriously delinquent before the bankruptcy.

All delinquent accounts are deleted seven years from the original delinquency date, which is the date the account first became delinquent and was never again current. Declaring bankruptcy does not alter the original delinquency or extend the time the account remains on the credit report.

If the account was delinquent before being included in the bankruptcy, it will probably be deleted before the bankruptcy public record because the original delinquency date is typically earlier than the bankruptcy filing date.
(The boldface is mine, by the way)
Bankruptcy's Impact on Your Credit Score
When you file bankruptcy and get relief from your bill problems, you no longer owe any money to your creditors.  You no longer have to suffer from continuing delinquencies.
If you take simple steps to rebuild your credit after bankruptcy, your credit score will rise quickly.  After as little as 18-24 months, your credit report will be beautiful.
In fact, according to a report released by the Federal Reserve Bank of New York in May 2015, "the individuals who go bankrupt experience a sharp boost in their credit score after bankruptcy, whereas the recovery in credit score is much lower for individuals who [are in debt but who] do not go bankrupt."
Bankruptcy's Impact on Getting a New Job
Employers are allowed to use credit reports to make hiring decisions and evaluate employees for promotion, reassignment, and retention. Many employers ask for credit reports, driving records, and criminal histories.
The prospective employer has to let you know they will pull your credit report and get your written authorization.
The bankruptcy law says the government can't deny you a job just because you filed for bankruptcy. Private employers can't fire you because you filed for bankruptcy.
The rule is unclear to new employers because that part of the law is written poorly. Courts in New York have ruled that a private employer can't refuse to hire you because you filed for bankruptcy. However, judges in Mississippi, Pennsylvania, and Florida have said the opposite.
My experience as a bankruptcy lawyer over the past 27 years shows it's better to be out of debt when applying for a new job than to have past-due debts on your credit report.
If you owe money, your employer may think you've got a motivation to steal. Once you're debt free, that motivation disappears, and your potential employer will likely be more comfortable hiring you. Many people have come to me after Human Resource Managers and headhunters told them to get their debts wiped out for a better chance at a good job.
If an employer denies your job application, reassignment request, or promotion or fires you, they must let you know they took action based on your credit report. Given that the rules vary based on where you live and work, I recommend you talk with a lawyer if this happens to you.
Avoid Credit Repair Scams
Under the Fair Credit Reporting Act, a credit reporting agency can report any truthful and accurate information. You can dispute those errors and demand that the credit reporting agency conduct an investigation.  If the investigation reveals that you're correct, the inaccuracy should be removed from your credit report.
It is considered accurate to report your bankruptcy on your credit report. Though you can dispute the information and try to get it removed, credit reporting agencies aren't required to do so. The reality is that you'd be trying to game the system rather than disputing a real inaccuracy.
That's what so many credit repair scams do – try to game the system to get the credit reporting agency to remove the bankruptcy from your record by disputing over and over again. Sometimes it works, but it's not permanent. Eventually, the bankruptcy will reappear on your credit record because the court record section of your credit report is updated regularly.
No matter what anyone else tells you—those promises of unscrupulous debt-relief companies seem tempting but can often be scams preying on those already down on their luck—you don't need to pay anyone else for something that isn't legally possible in the first place. The truth is that filing for bankruptcy puts control back into the hands of consumers who may have felt like victims when confronted by large amounts of debt; celebrate this victory!
Let Nature Take Its Course
Make sure your credit report is accurate. Once you've corrected any errors, start improving your financial situation. Your bankruptcy will come off your report in due course. In the meantime, do what you can to ensure it doesn't impact your life and ability to get new credit.
It's far more important than worrying about the impact of your bankruptcy on your credit report or score.
Meet Jay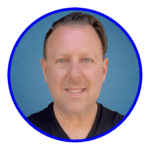 Since I became a lawyer in 1995, I've represented people with problems involving student loans, consumer debts, mortgage foreclosures, collection abuse, and credit reports. Instead of gatekeeping my knowledge, I make as much of it available at no cost as possible on this site and my other social channels. I wrote every word on this site.
I've helped thousands of federal and private student loan borrowers lower their payments, negotiate settlements, get out of default and qualify for loan forgiveness programs. My practice includes defending student loan lawsuits filed by companies such as Navient and National Collegiate Student Loan Trust. In addition, I've represented thousands of individuals and families in Chapter 7 and Chapter 13 bankruptcy cases. I currently focus my law practice solely on student loan issues.
I played a central role in developing the Student Loan Law Workshop, where I helped to train over 350 lawyers on how to help people with student loan problems. I've spoken at events held by the National Association of Consumer Bankruptcy Attorneys, National Association of Consumer Advocates, and bar associations around the country. National news outlets regularly look to me for my insights on student loans and consumer debt issues.
I'm licensed to practice law in New York and California and advise federal student loan borrowers nationwide.