In the wake of the collapse of Corinthian Colleges, tens of thousands of student loan borrowers have faced what can best be described as an uphill battle in their quest for student loan debt relief.
This led to the Corinthian 100 (now the Corinthian Collective), a group of former students who flat out refused to pay their student loans.
They got a lot of flack from the mainstream media, but they sure got the attention of the right people.
On June 8, 2014 the US Department of Education announced new plans to ensure that students who have been defrauded by their college, or because their school closed down, receive every penny of the debt relief they are entitled to, as efficiently and easily as possible.
Students who were enrolled at Corinthian schools that closed can now choose between discharging their student loans (called a "closed school discharge") and transferring their credits to another school.
That's nothing new – federal student loan borrowers have had the ability to obtain a closed loan discharge for quite some time.
What is new, however, is the Department's stance towards borrower defense to repayment. This rule has been in place as well, but it's not something used often. Procedures were murky and seemingly shrouded in secrecy, likely because most people in the Department had never used it.
Now, according to the Department:
Borrowers can make a claim for debt relief because of fraud under a legal rule called "borrower defense to repayment." This rule requires students to show that they were defrauded by their college under a state's laws, and we are committed to working with students to make that the simplest, fastest process possible.

In order to ensure that students do not fall behind on payments or default on their loans before claims can be resolved, we will offer all applicants for debt relief the option to go into loan forbearance (a special permission to stop payments), and for students in default, to halt collection activity.

In order to promote efficiency in the resolution of claims and to minimize the burden on students, wherever possible, we will work to use legal findings applicable to groups of students (for example, an entire academic program at a specific campus) to resolve students' claims. As a first step, in this particular case, the Department has already established that Corinthian misrepresented job placement rates for a majority of programs at its Heald College campuses between 2010 and 2014. Today, we are announcing that these serious findings entitle the defrauded students enrolled in these programs to a discharge of their Federal Direct Student loans, based on a simple attestation that they relied on those fraudulent rates. And we are providing a simple form that will allow students to quickly give us the information we need to give them debt relief.

Going forward, the Department will appoint a special master to oversee borrower defense issues and charge that person with ensuring our process is clear and fair, including a simple, streamlined application for debt relief.
If you're looking at a closed school discharge you can check out Next Steps EDU to talk with a volunteer counselor. Or you can get in touch with me if you'd prefer to work with a lawyer. Either way, help's available.
All in all, a good day for Corinthian students.
Meet Jay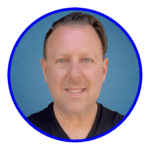 Since I became a lawyer in 1995, I've represented people with problems involving student loans, consumer debts, mortgage foreclosures, collection abuse, and credit reports. Instead of gatekeeping my knowledge, I make as much of it available at no cost as possible on this site and my other social channels. I wrote every word on this site.
I've helped thousands of federal and private student loan borrowers lower their payments, negotiate settlements, get out of default and qualify for loan forgiveness programs. My practice includes defending student loan lawsuits filed by companies such as Navient and National Collegiate Student Loan Trust. In addition, I've represented thousands of individuals and families in Chapter 7 and Chapter 13 bankruptcy cases. I currently focus my law practice solely on student loan issues.
I played a central role in developing the Student Loan Law Workshop, where I helped to train over 350 lawyers on how to help people with student loan problems. I've spoken at events held by the National Association of Consumer Bankruptcy Attorneys, National Association of Consumer Advocates, and bar associations around the country. National news outlets regularly look to me for my insights on student loans and consumer debt issues.
I'm licensed to practice law in New York and California and advise federal student loan borrowers nationwide.