You went to college because you wanted a better life. Instead of a satisfying career and financial security, you ended up struggling with student loan debt because you got scammed by your school. Admissions officers lied about everything from the quality of the education to your job prospects and the cost of attendance.
Sound familiar? If so, you might be able to get your student loans forgiven using Borrower Defense to Repayment.
This federal program was established to allow for forgiveness of federal student loans if your school engaged in fraudulent or illegal practices. Though the program was established in 1994, it has been updated several times since then. With the most recent set of program changes set to take effect in July 2023, it's useful to remember these tips for a successful Borrower Defense to Repayment application.
Gather too much evidence: The Department of Education will require you to provide evidence to support your claim that your school engaged in fraudulent or illegal practices. This can include things like emails, brochures, or recordings of conversations you had with school representatives. You can supplement your evidence by searching for Facebook Groups organized by other students from your school. There's no such thing as "too much evidence," but be sure to keep it organized and easy to access.
Be specific and detailed in your application: When you fill out your application, be sure to provide as much detail as possible about the fraudulent practices you experienced. The more specific you can be, the better chance you'll have of your application being approved. Don't be afraid to get into the nitty-gritty details of what happened.
Be patient: Unfortunately, the Borrower Defense to Repayment process can take a while. It's not uncommon to wait months or even years before hearing back about your application. Try to be patient, and make sure to follow up with the Department of Education periodically to check on the status of your claim.
Consider getting legal help: If you're having trouble gathering evidence or completing the application, or if you've had your claim denied, talk to a student loan lawyer like me. I've guided hundreds of people through the process so they can maximize their chances of getting their federal student loans forgiven.
Unpopular advice – continue making your loan payments: You can accept a forbearance while the Department of Education reviews your application, but that doesn't mean it's a good idea. You'll get a refund if the government approves your application; if it's denied, at least you'll be left to deal with a lower balance and shorter time to repay the student loan.
Applying for Borrower Defense to Repayment can be a frustrating process, but with these tips in mind, you'll be in a good position to get your loans forgiven. Remember, you're not alone in this – millions of people are struggling with student loan debt, and there are resources available to help you through it.
Meet Jay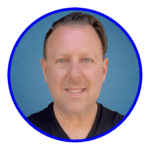 Since I became a lawyer in 1995, I've represented people with problems involving student loans, consumer debts, mortgage foreclosures, collection abuse, and credit reports. Instead of gatekeeping my knowledge, I make as much of it available at no cost as possible on this site and my other social channels. I wrote every word on this site.
I've helped thousands of federal and private student loan borrowers lower their payments, negotiate settlements, get out of default and qualify for loan forgiveness programs. My practice includes defending student loan lawsuits filed by companies such as Navient and National Collegiate Student Loan Trust. In addition, I've represented thousands of individuals and families in Chapter 7 and Chapter 13 bankruptcy cases. I currently focus my law practice solely on student loan issues.
I played a central role in developing the Student Loan Law Workshop, where I helped to train over 350 lawyers on how to help people with student loan problems. I've spoken at events held by the National Association of Consumer Bankruptcy Attorneys, National Association of Consumer Advocates, and bar associations around the country. National news outlets regularly look to me for my insights on student loans and consumer debt issues.
I'm licensed to practice law in New York and California and advise federal student loan borrowers nationwide.