New Yorkers with a court judgment against them can use bankruptcy to their advantage. Without some additional work, however, the problem isn't solved.
Collectors file over 130,000 lawsuits for unpaid debts each year in New York State. Over 95% of these debt collection lawsuits are unopposed, allowing the collector to obtain a default judgment against the consumer for the full balance due.
These default judgments, which take away the right to contest the debt, remain valid under New York law for 20 years and allow the collector to force payment through wage garnishments and seizing bank accounts. Though these actions can cause the cash-strapped borrower extreme financial hardship, the bankruptcy laws provide a way to put consumers back in control.
Filing for Bankruptcy Usually Stops Enforcement of the Judgment
Filing for bankruptcy invokes something known as an automatic stay, which prevents creditors from taking continued action against you. With limited exceptions, enforcement of existing judgments halts as part of the automatic stay.
If you're in debt and subject to a judgment, invoking the protection offered by the bankruptcy laws turns off the financial pressure of a wage garnishment or frozen bank account so you can start to rebuild your finances.
Depending on the type of bankruptcy case, you may repay a portion of your debts on more flexible terms or discharge them entirely. Either way, the law allows you to prevent the collector from putting you in a worse financial situation.
Avoid Judgment Liens in Bankruptcy for Permanent Protection
A judgment is a piece of paper issued by a judge and attaches as a lien to all the property you own. Filing for bankruptcy prevents that judgment from attaching itself to anything new, but it's already latched firmly onto everything you owned when your bankruptcy was filed. Without further action, the creditor can continue enforcing the judgment against the property you owned at the time of your bankruptcy filing.
If the law allows you to protect your property in bankruptcy, you can avoid the judgment lien by filing a motion with the court and obtaining a court order. This motion, permitted under Section 522(f) of the U.S. Bankruptcy Code, applies to the following:
liens as a result of court judgments (other than those in connection with a domestic support obligation); and
nonpossessory, nonpurchase-money security interests in any personal property.
Avoiding judgment liens may sound complicated, but the additional work and time involved are borne mainly by the bankruptcy lawyer. So long as your attorney performs a complete analysis of your situation before filing the case, it's unlikely that avoiding the judgment lien will cause any delay.
Discharge the Judgment to Ease Your Mind
Discharging the debt in bankruptcy eliminates your personal liability for repayment. Avoiding the judgment lien frees your property, making your fresh start complete. Neither of these actions, however, updates the judgment to reflect that you no longer are responsible for payment.
The bankruptcy court didn't issue the original judgment; though the bankruptcy rendered it virtually useless, nobody would know that unless they specifically searched the bankruptcy court records. Without further action, a potential creditor doing a judgment search against you could, therefore, assume you still owe the money.
The problem comes up most often as a result of a title search performed during the purchase or sale of real estate. The judgment shows up as being outstanding, and the deal stalls until the records are updated. The party who filed for bankruptcy has to find their bankruptcy attorney, court documents have to be reviewed by the title company, and everyone ends up doing more work than necessary.
In New York, the law provides consumers with a simple way of ensuring the public records are updated. Under New York Debtor and Creditor Law 150, the bankruptcy filer can make a motion for an order directing that the judgment be marked as discharged. So long as the bankruptcy discharge is over a year old, the court grants the motion readily.
Other states may have similar laws in place. For those that do not, it's a good idea to contact the collector's attorney after the bankruptcy to have them voluntarily mark the judgment as discharged.
Cover Your Bases Now to Reduce Stress Later
Bankruptcy can be a relatively simple process, but even the most straightforward case presents opportunities to make mistakes. By taking the time necessary to fully understand all of the issues at the beginning of the case, you can make your life more comfortable in the future.
Meet Jay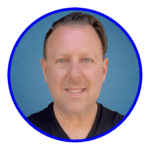 Since I became a lawyer in 1995, I've represented people with problems involving student loans, consumer debts, mortgage foreclosures, collection abuse, and credit reports. Instead of gatekeeping my knowledge, I make as much of it available at no cost as possible on this site and my other social channels. I wrote every word on this site.
I've helped thousands of federal and private student loan borrowers lower their payments, negotiate settlements, get out of default and qualify for loan forgiveness programs. My practice includes defending student loan lawsuits filed by companies such as Navient and National Collegiate Student Loan Trust. In addition, I've represented thousands of individuals and families in Chapter 7 and Chapter 13 bankruptcy cases. I currently focus my law practice solely on student loan issues.
I played a central role in developing the Student Loan Law Workshop, where I helped to train over 350 lawyers on how to help people with student loan problems. I've spoken at events held by the National Association of Consumer Bankruptcy Attorneys, National Association of Consumer Advocates, and bar associations around the country. National news outlets regularly look to me for my insights on student loans and consumer debt issues.
I'm licensed to practice law in New York and California and advise federal student loan borrowers nationwide.