Remember playing "red light, green light, 1-2-3" as a kid? In the adult world of bankruptcy, a similar concept called the "automatic stay" comes into play. But unlike the childhood game, this legal "stop light" can offer much-needed relief from debt collectors, lawsuits, and judgments.
Let's look at how the automatic stay works and how it can help you regain control of your financial situation.
What is the Automatic Stay?
Just like the "stop light" in the game, the automatic stay acts as a temporary halt for creditors when you file for bankruptcy. It stops phone calls, letters, lawsuits, and foreclosures, giving you a much-needed break from the constant pressure of debt.
All actions covered by the automatic stay are put on hold when you file for bankruptcy. Those actions include:
Lawsuits for Pre-Bankruptcy Debts: The automatic stay prevents anyone from starting or continuing any judicial, administrative, or other action to recover a claim that arose before the case was filed.
Enforcement of Judgments from Before the Case: Filing for bankruptcy protects you from the enforcement of a judgment obtained before the case was filed, such as the seizure of your house or car.
Repossession and Foreclosure: Creditors cannot take any action to obtain possession of property or exercise control over it while the automatic stay is in effect.
Post-Bankruptcy Liens on Your Property: No creditor can create, perfect, or enforce any lien against the property you owned when your case was filed.
Collections for Pre-Bankruptcy Debts: The automatic stay stops creditors from suing you and taking any action to collect, assess, or recover a claim that arose before the case was filed.
Protection from the Tax Court: If you have any corporate debts for past due taxes, the automatic stay prevents the commencement or continuation of a proceeding before the United States Tax Court.
Understanding the Limits of the Automatic Stay
While the automatic stay offers significant protection, it's important to remember that there are limits to how and when it is enforced. Both you and your creditors have rights and responsibilities under bankruptcy law, so it's essential to understand the limitations of the automatic stay.
For example, the stay might not apply to certain types of debt, such as child support, alimony, or criminal fines. Additionally, the duration of the automatic stay can vary depending on your specific situation and the type of bankruptcy you file.
But when you're overwhelmed by debt, the automatic stay can provide much-needed breathing room. It allows you to pause, regroup, and create a plan to move forward. Some of the benefits of the automatic stay include:
Time to develop a repayment plan or restructure your debts
Protection from wage garnishment
An opportunity to catch up on missed mortgage or car payments
Relief from creditor harassment and stress
Is Bankruptcy the Right Solution for You?
The automatic stay can offer valuable protection if you're considering bankruptcy to stop debt collectors, lawsuits, and judgments. That protection, however, doesn't automatically mean bankruptcy is the right solution to your problems.  It's a bad idea to jump into a legal process without first understanding the ramifications of your actions, so take the time to consider all your options before choosing a course of action.
I can help you navigate this complex process and determine if bankruptcy is the right solution for you. Schedule a Planning Session with me today to discuss your options and take the first step toward regaining control of your financial life.
Meet Jay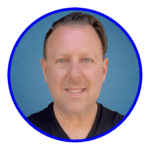 Since I became a lawyer in 1995, I've represented people with problems involving student loans, consumer debts, mortgage foreclosures, collection abuse, and credit reports. Instead of gatekeeping my knowledge, I make as much of it available at no cost as possible on this site and my other social channels. I wrote every word on this site.
I've helped thousands of federal and private student loan borrowers lower their payments, negotiate settlements, get out of default and qualify for loan forgiveness programs. My practice includes defending student loan lawsuits filed by companies such as Navient and National Collegiate Student Loan Trust. In addition, I've represented thousands of individuals and families in Chapter 7 and Chapter 13 bankruptcy cases. I currently focus my law practice solely on student loan issues.
I played a central role in developing the Student Loan Law Workshop, where I helped to train over 350 lawyers on how to help people with student loan problems. I've spoken at events held by the National Association of Consumer Bankruptcy Attorneys, National Association of Consumer Advocates, and bar associations around the country. National news outlets regularly look to me for my insights on student loans and consumer debt issues.
I'm licensed to practice law in New York and California and advise federal student loan borrowers nationwide.