If your credit card debt is spiraling out of control, you're not alone. Bankruptcy is looming larger for millions as they realize they're losing the battle against their debts.
J.M. Barrie wrote in Peter Pan, "All of this has happened before, and it will all happen again." As proof, the sentiment was repeated in Battlestar Galactica.
If you're smart, you can act quickly to protect yourself and recover from the coming financial storm faster than everyone else.
The Surge in Credit Card Usage
Federal Reserve data shows total revolving debt has been increasing at an alarming rate. After paying down their credit cards during the COVID-19 pandemic, American credit card balances rose $180 billion in new credit card debt in 2022, with almost $86 billion added in the last three months of the year.
The reasons behind this surge are multifaceted. Economic uncertainty, rising unemployment, and the return of entertainment and travel options after three years of pandemic-related precautions have conspired to drain bank accounts. At the same time, inflation has exploded since 2021, with the Consumer Price Index at its highest levels in decades.
Many people, seeking a return to their pre-pandemic lifestyle or simply to make ends meet, have returned to using credit cards to bridge the gap between income and expenses.
This reliance, however, comes with a cost. The interest rates on credit cards are notoriously high, and when balances aren't paid off in full each month, the debt can quickly spiral out of control.
The Warning Signs of Delinquency and Charge-Offs
We're watching financial difficulties show up in real time as companies report more people having trouble keeping up with their debts.
With the rise in credit card usage comes an increase in credit card delinquency and charge-offs. Data from the Federal Reserve shows a worrying trend of increasing delinquency rates as more people fall behind on their credit card payments. Charge-offs have also steadily increased as credit card companies are forced to write off more past-due accounts.
In late April 2023, Capital One CEO Richard Fairbank said the delinquency rate for customers at least 30 days late on payment was the highest since March 2019. This echoes statements made by Wells Fargo, Citi, Bank of America, and JPMorgan Chase.
Exercise Caution Before Using a Credit Card
Given these trends, exercising caution regarding credit card usage is crucial. While credit cards can be a useful tool for managing cash flow and earning rewards, they can also lead to a cycle of debt if not used responsibly.
Remember that every time you use your card, you're borrowing money you'll have to pay back with interest. With credit cards carrying an average interest rate of 23.98% and rising quickly, the cost of borrowing is steep.
No matter how careful you think you are when it comes to spending money, you're only one job loss or spike in the price of eggs away from falling into a financial hole that's hard to climb out of.
Bankruptcy: A Potential Lifeline
The economic downturn is a storm that's brewing on the horizon. With the rise in inflation and economic uncertainty, being prepared is more important than ever. This means having a solid financial plan in place and being cautious with your credit card usage.
If you're already drowning in credit card debt, bankruptcy might provide a way out of debt and a fresh start. By eliminating your credit card debt and preventing further collection activities, you could start rebuilding your finances before millions of others can do so.
Bankruptcy is the first step towards repairing your finances rather than the end of the road. You can't create a solid financial foundation until you're debt-free, and filing for bankruptcy case be the quickest and most efficient way of accomplishing that goal.
You Can Thrive Despite the Economic Downturn
In the face of an economic downturn, tightening your belt and focusing on the essentials is crucial. Create a realistic budget, build an emergency fund, and start saving for the future. If you're struggling to pay down your debt, consider bankruptcy as a way to get a jump-start on the process. This will give you the freedom to reassess your financial goals in light of the economic climate.
In the end, weathering an economic downturn is about resilience. It's about facing your financial challenges and making the tough decisions necessary to secure your financial future. You can navigate the financial storm by proactively managing your finances.
The sooner you start, the better equipped you'll be to thrive during the oncoming economic downturn and the ones that will inevitably follow. Because, as Pythia wrote, "All this has happened before. All this will happen again."
Meet Jay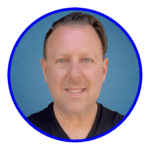 Since I became a lawyer in 1995, I've represented people with problems involving student loans, consumer debts, mortgage foreclosures, collection abuse, and credit reports. Instead of gatekeeping my knowledge, I make as much of it available at no cost as possible on this site and my other social channels. I wrote every word on this site.
I've helped thousands of federal and private student loan borrowers lower their payments, negotiate settlements, get out of default and qualify for loan forgiveness programs. My practice includes defending student loan lawsuits filed by companies such as Navient and National Collegiate Student Loan Trust. In addition, I've represented thousands of individuals and families in Chapter 7 and Chapter 13 bankruptcy cases. I currently focus my law practice solely on student loan issues.
I played a central role in developing the Student Loan Law Workshop, where I helped to train over 350 lawyers on how to help people with student loan problems. I've spoken at events held by the National Association of Consumer Bankruptcy Attorneys, National Association of Consumer Advocates, and bar associations around the country. National news outlets regularly look to me for my insights on student loans and consumer debt issues.
I'm licensed to practice law in New York and California and advise federal student loan borrowers nationwide.