When you are struggling with debt, knowing where to turn can be a challenge. You're drowning in bills, and there needs to be a straightforward solution to the problem. Though filing for bankruptcy is often seen as the least desirable way to fix financial issues, it may be the best option.
Not only is bankruptcy an efficient tool for getting your finances in order, but it's also a fast and orderly way to regain control over your financial situation. For those reasons, filing for bankruptcy is relatively common; according to the Administrative Office of the U.S. Courts, 752,160 individuals filed for bankruptcy in 2019 alone.
However, there are some steps you should take before you decide to file for bankruptcy. These steps will help you understand the bankruptcy process and determine if it is the right choice for you.
Calculate your debts and assets
When considering bankruptcy, it's essential to review your debts and assets. Examining your financial situation will allow you to choose the type of bankruptcy that will benefit you most and protect your property.
Calculate your monthly expenses by adding your mortgage or rent, car payments, medical bills, and other regular costs. Then, add up all your outstanding debts, including any loans or credit card balances.
To calculate your assets, start by adding the value of all your property, including your home equity, savings accounts, investments, and retirement accounts. Then subtract any debts secured by these assets, such as a mortgage or car loan.
Consider all options for getting out of debt
When you're struggling with debt, it can feel like there's nowhere to turn. But options are available to help you get out of debt and back on track.
Before you decide to file for bankruptcy, consider all of your options. There are many ways to get out of debt, and the best solution will vary depending on your situation.
If you're having trouble making payments, reach out to your creditors and see if they're willing to work with you. Some creditors might negotiate a lower interest rate or payment plan that makes it easier to pay off your debt.
Consider credit counseling if you cannot work out a better deal with your creditors. In some situations, debt settlement might solve your debt problems.
Finally, take a hard look at your finances and ask yourself if bankruptcy is your best option.
Understand the different types of bankruptcy
Bankruptcy is a legal process that helps people protect their property and resolve debt problems. There are several types of bankruptcy, each with its benefits and drawbacks.
Chapter 7 bankruptcy is also known as liquidation bankruptcy. It results in the discharge of your personal liability for many types of debts while protecting your ownership of various types of property up to certain value limits. Chapter 7 is typically for people with modest incomes and can be helpful for those with a lot of unsecured debt, such as credit card debt, medical bills, or personal loans.
Chapter 13 bankruptcy is also known as a reorganization bankruptcy. It allows you to keep your assets and repay your debts over time. Chapter 13 bankruptcy can be beneficial if you have a regular income and want to protect your home from foreclosure.
Both Chapter 7 and Chapter 13 bankruptcies have pros and cons, so it's essential to understand the difference and how each will impact you before deciding the best choice.
Consult with a bankruptcy lawyer
Many bankruptcy courts offer programs to help people file for bankruptcy without an attorney. However, doing so can be dangerous because federal bankruptcy laws are highly technical. One mistake could lead to the unnecessary loss of your home, vehicles, bank accounts, and other possessions. In addition, non-lawyers, paralegals, and petition preparers aren't allowed to provide legal advice or represent you in court.
To ensure you make the right decisions, consult an experienced bankruptcy lawyer. An attorney with a deep understanding of bankruptcy can assess your needs, explain your options, and help you decide if bankruptcy is right for you. They can also help you navigate the bankruptcy court system and prepare your court documents correctly.
Gather your financial documents and records
Getting your financial documents and records in order is crucial if you consider bankruptcy. This will help you determine what assets you have and how much debt you owe.
To get started, gather your bank statements, credit card statements, bills, and tax returns for the past few years. You will also need a list of your creditors and their contact information. Then, take some time to review your documents and make sure everything is accurate.
Once you have all your financial information gathered, you can begin working with a bankruptcy attorney to determine if filing for bankruptcy is the right option for you.
Filing for bankruptcy is a significant decision you should consider only after careful consideration. But if you're struggling with debt, it could be the right choice for you.
Meet Jay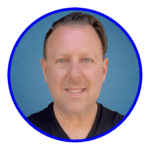 Since I became a lawyer in 1995, I've represented people with problems involving student loans, consumer debts, mortgage foreclosures, collection abuse, and credit reports. Instead of gatekeeping my knowledge, I make as much of it available at no cost as possible on this site and my other social channels. I wrote every word on this site.
I've helped thousands of federal and private student loan borrowers lower their payments, negotiate settlements, get out of default and qualify for loan forgiveness programs. My practice includes defending student loan lawsuits filed by companies such as Navient and National Collegiate Student Loan Trust. In addition, I've represented thousands of individuals and families in Chapter 7 and Chapter 13 bankruptcy cases. I currently focus my law practice solely on student loan issues.
I played a central role in developing the Student Loan Law Workshop, where I helped to train over 350 lawyers on how to help people with student loan problems. I've spoken at events held by the National Association of Consumer Bankruptcy Attorneys, National Association of Consumer Advocates, and bar associations around the country. National news outlets regularly look to me for my insights on student loans and consumer debt issues.
I'm licensed to practice law in New York and California and advise federal student loan borrowers nationwide.