As a bankruptcy lawyer, I've helped thousands of people get out of debt and regain control over their financial lives. Many of my clients come to me after struggling for years with money problems, too scared to consider bankruptcy because they've been fed a steady stream of misinformation by the credit industry.
The system is designed to keep you in the dark, spiraling down an ever-greater pit of debt slavery even as you watch the wealthy amass record profits.
This series of articles provides a step-by-step introduction to bankruptcy – the good and bad. Use this knowledge to decide for yourself whether bankruptcy might be the right solution to your debt problems.
I hope you find it helpful.
Bankruptcy is a legal process that allows individuals and businesses facing overwhelming debt to eliminate or reorganize their financial obligations. The primary purpose of bankruptcy is to provide a fresh start for people struggling to repay their debts while also protecting the rights of creditors to receive a fair share of repayment.
If you're in debt and don't know your options, how can you expect to solve your problem? There are so many options for debt relief, and you're the only one who can decide what's right for you. Nobody else lives your life, and
bankruptcy options is essential if you are experiencing financial distress. By exploring these options, you can make informed decisions about managing your debt and regaining control of your finances. Bankruptcy may not be suitable for everyone, but for some, it can be the key to rebuilding their financial future.
Meet Jay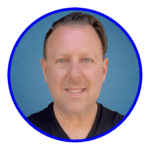 Since I became a lawyer in 1995, I've represented people with problems involving student loans, consumer debts, mortgage foreclosures, collection abuse, and credit reports. Instead of gatekeeping my knowledge, I make as much of it available at no cost as possible on this site and my other social channels. I wrote every word on this site.
I've helped thousands of federal and private student loan borrowers lower their payments, negotiate settlements, get out of default and qualify for loan forgiveness programs. My practice includes defending student loan lawsuits filed by companies such as Navient and National Collegiate Student Loan Trust. In addition, I've represented thousands of individuals and families in Chapter 7 and Chapter 13 bankruptcy cases. I currently focus my law practice solely on student loan issues.
I played a central role in developing the Student Loan Law Workshop, where I helped to train over 350 lawyers on how to help people with student loan problems. I've spoken at events held by the National Association of Consumer Bankruptcy Attorneys, National Association of Consumer Advocates, and bar associations around the country. National news outlets regularly look to me for my insights on student loans and consumer debt issues.
I'm licensed to practice law in New York and California and advise federal student loan borrowers nationwide.