If you're struggling with debt and receive a legal notice from a company you've never heard of, you've had a run-in with a zombie debt. Zombie debt is a term used to describe debt that has been sold to a third party after being written off by the original creditor.
Companies called debt buyers purchase uncollectible debts from credit card companies, banks, and student loan lenders at a steep discount in the hopes that they'll be able to collect the unpaid balance from you.
Debt purchases and sales comprise a multi-billion dollar business, with companies such as TransWorld Systems, Encore Capital, The Kaplan Group, Alorica Global Solutions, and Portfolio Recovery Associates playing major roles in the $15 billion debt buying industry.
Thankfully, zombie debt doesn't have to wreck your finances. Follow these simple rules I use when representing someone who's a victim of a zombie debt buyer.
Understand the Basics of Zombie Debt
A creditor sells zombie debt to a debt buyer. That debt buyer then hires a debt collection agency to collect on behalf of the debt buyer.
The debt buyer purchased your account along with thousands of others, but the information transferred to their system is often incomplete. The debt buyer usually receives a computer file with your name, account number, and balance, but seldom a copy of the original agreement between you and the original creditor, statements, or a breakdown of principal, interest, and late charges.
Under the Fair Debt Collection Practices Act, you have the right to demand debt validation. That means the collection agency should provide you with the following:
the name of the original creditor;
the amount claimed to be due;
a copy of the agreement between you and the original creditor; and
proof that the current creditor, if different from the original one, has the right to payment.
Send a letter to the debt collector, keep a copy, and refuse to pay them a dime unless and until they provide you with proof of the debt.
Make Sure They Can Collect
There's a limit to the time a creditor can take to file a collection lawsuit against you. This time limitation is called the statute of limitations. In New York, that's three years. In California, debt collectors have four years to file a lawsuit against you.
If a collector hasn't filed a lawsuit against you by the time the statute of limitations expires, you have an absolute defense in any litigation.
Make sure to verify the last payment date and do the math. They can't force you to pay if it's too late to collect, so don't send them any money or agree to pay.
If You're Sued, Know Your Rights
Just because a creditor or debt collector sues you doesn't mean they have the right to do so. However, unless you take immediate action to protect your rights, the debt buyer will win by default.
If you're sued for zombie debt, taking immediate action is important because you have only a limited time to file an Answer to a Complaint. Don't ignore the lawsuit or delay in responding, as this can result in a default judgment in favor of the debt collector.
You Have Options
If you're struggling with debt, there are options available that may help you get out of the financial hole you're in. But it's important to remember that you don't have to deal with zombie debt alone. An experienced attorney like me can help you understand your rights and fight against unfair debt collection practices.
I'm licensed to defend debt collection lawsuits in California and New York, but I won't be able to help you if you're sued in any other state.
Make the debt collector prove the case, including ownership of the debt and the amount due. Admit nothing – that's their job.
Above all else, remember that you can't win the case if you don't fight it.
Meet Jay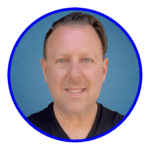 Since I became a lawyer in 1995, I've represented people with problems involving student loans, consumer debts, mortgage foreclosures, collection abuse, and credit reports. Instead of gatekeeping my knowledge, I make as much of it available at no cost as possible on this site and my other social channels. I wrote every word on this site.
I've helped thousands of federal and private student loan borrowers lower their payments, negotiate settlements, get out of default and qualify for loan forgiveness programs. My practice includes defending student loan lawsuits filed by companies such as Navient and National Collegiate Student Loan Trust. In addition, I've represented thousands of individuals and families in Chapter 7 and Chapter 13 bankruptcy cases. I currently focus my law practice solely on student loan issues.
I played a central role in developing the Student Loan Law Workshop, where I helped to train over 350 lawyers on how to help people with student loan problems. I've spoken at events held by the National Association of Consumer Bankruptcy Attorneys, National Association of Consumer Advocates, and bar associations around the country. National news outlets regularly look to me for my insights on student loans and consumer debt issues.
I'm licensed to practice law in New York and California and advise federal student loan borrowers nationwide.