A federal student loan borrower is considering consolidation in preparation for Public Service Loan Forgiveness. Is there a benefit to consolidation, particularly pending changes to the availability of Income-Driven Repayment?
Understanding the Student Loan Scenario
This borrower uses a variety of student loan terms, all of which need to be understood before answering the question.
Federal Student Loan Consolidation: Consolidating your federal student loans means combining multiple federal student loans into one loan with a single monthly payment. Similar to refinancing, consolidation can be done only through the U.S. Department of Education under the Direct Consolidation Loan Program. There's no credit check required to consolidate your federal student loans, which makes the process easier.
The Direct Consolidation Loan carries a fixed interest rate that's calculated as a weighted average of the interest rates on your existing loans rounded up to the nearest one-eighth of one percent. The weighted average calculation takes into account the amount of each loan you have consolidated, so loans with higher balances have a greater impact on the overall interest rate of the consolidation loan.
Public Service Loan Forgiveness: Public Service Loan Forgiveness allows you to get the unpaid balance on your federal Direct Loans forgiven once you have made 120 qualifying payments while you've been employed full-time by a not-for-profit employer or government entity. Forgiveness is tax-free, but not automatic – you need to submit an application and the Department of Education needs to verify your payments.
Income-Driven Repayment: Income-Driven Repayment, or IDR, plans allow you to adjust the monthly payments on your federal student loans based on your taxable income and family size. Depending on the IDR plan you choose, the unpaid balance of your federal student loans is discharged after you've made either 20 or 25 years' worth of payments.
There's No Need to Consolidate
In general, federal student loan consolidation allows borrowers access to a simplified repayment process with one monthly payment as well as access to the full range of available IDR plans. Most important for this borrower, however, is the fact that only a Direct Loan qualifies for Public Service Loan Forgiveness.
Of course, none of this matters in this scenario. The borrower has all Direct Unsubsidized Loans, all of which qualify for Public Service Loan Forgiveness. Their monthly payment under their IDR plan of choice is apportioned among all of their existing loans, so the total monthly payment won't change regardless of the number of loans outstanding.
Finally, consolidation won't make it easier to keep track of their loans. They specifically say that their existing federal student loans are all being handled by the same servicer, so everything is already under one company's control.
What About the New IDR Plan?
In January 2023, the Biden Administration announced revisions to Revised-Pay-As-You-Earn (REPAYE), one of the IDR plans available to Direct Loan borrowers. Under the revised regulations, due to take effect in late 2023, the amount of income protected from repayment will increase from 150% to 225% of the Federal poverty guidelines.
Under the new plan, borrowers will pay 5% of their discretionary income (calculated as income above 225 percent of the Federal poverty guideline) on loans borrowed for their undergraduate studies. Borrowers with federal Direct Loans attributable to only graduate school will continue to pay 10%, the amount required under the existing REPAYE regulations. Those borrowers with loans for both types of programs would pay between 5 and 10 percent, based upon a weighted average calculated from the share of their original loan balances borrowed for undergraduate versus graduate study.
Judging by this borrower's question, the new IDR plan will reduce their monthly payments due to the increased threshold to calculate discretionary income, while also possibly reducing the percentage that goes to student loan payments.
Student Loan Lawyer Says …
There's no need to consolidate these federal Direct Loans. The new IDR plan will decrease monthly payments. Sticking with an employer eligible for Public Service Loan Forgiveness means this borrower should expect forgiveness after 120 qualifying payments.
Want to get a personalized plan to help you manage your student debt more effectively? Schedule your Planning Session here.
Meet Jay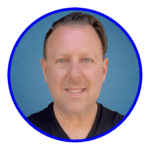 Since I became a lawyer in 1995, I've represented people with problems involving student loans, consumer debts, mortgage foreclosures, collection abuse, and credit reports. Instead of gatekeeping my knowledge, I make as much of it available at no cost as possible on this site and my other social channels. I wrote every word on this site.
I've helped thousands of federal and private student loan borrowers lower their payments, negotiate settlements, get out of default and qualify for loan forgiveness programs. My practice includes defending student loan lawsuits filed by companies such as Navient and National Collegiate Student Loan Trust. In addition, I've represented thousands of individuals and families in Chapter 7 and Chapter 13 bankruptcy cases. I currently focus my law practice solely on student loan issues.
I played a central role in developing the Student Loan Law Workshop, where I helped to train over 350 lawyers on how to help people with student loan problems. I've spoken at events held by the National Association of Consumer Bankruptcy Attorneys, National Association of Consumer Advocates, and bar associations around the country. National news outlets regularly look to me for my insights on student loans and consumer debt issues.
I'm licensed to practice law in New York and California and advise federal student loan borrowers nationwide.