For New Yorkers with private student loans, here's a tiny bit of relief related to the coronavirus pandemic.  It's not as comprehensive as the federal student loan relief  in the CARES Act, but  something is better than nothing.
You've read enough articles reminding you of the economic impact of coronavirus, so I'm not going to repeat it all. And you already know about the student loan relief contained in the CARES Act.
With the intent to respect your time and intelligence, here's the summary of what you need to know:
The New York State Department of Financial Services (DFS) reached an agreement with Navient, Nelnet, PHEAA, MOHELA, and other private student loan holders to give private student loan relief to New York residents impacted by the coronavirus pandemic.
This agreement covers private student loans only and doesn't impact any federal student loans or other types of debts.
To obtain relief under this agreement, borrowers need to contact their student loan servicer – it is not automatic.
What private student loan relief is available?
The private student loan relief agreement took effect on April 7, 2020, is available to all current New York residents, and includes the following:
You will be given a minimum of 90 days of forbearance, so you don't need to make any private student loan payments during that time;
You will not be charged a late fee if you don't make your payment on time;
The student loan company won't report any past due payments to the credit reporting agencies;
If you default on a private student loan, the account won't be sent to a third-party debt collector for 90 days;
Your student loan company will contact you to inform you of relief that is available for borrowers impacted by COVID-19, will post the information on their website, and ensure customer representatives are aware of and capable of informing and discussing all available repayment options related to COVID-19; and
If you miss a payment, the student loan company will get in touch to review your status and available choices.
This agreement builds not only on the CARE Act but also on New York State's decision to temporarily halt the collection of defaulted student debt owed to the State of New York for a minimum of 30 days.
Remember that you'll need to call your student loan servicer. The servicing companies have also pledged to get in touch with borrowers. Still, I don't recommend sitting around any waiting for the phone to ring – if you want something, you need to be willing to ask for it.
Click here for the state's Guidance to New York State-Regulated Student Loan Servicers Regarding Support for Borrowers Impacted by the Novel Coronavirus (COVID-19). You can also read the press release by clicking here.
Remember that relief is temporary
As I said before, this relief program is better than nothing – but it's also nothing to cheer about.
The New York State agreement is valuable because it takes some of the pressure off private student loan borrowers, but it's not permanent relief. You're not getting a lower interest rate, nor is any of your debt being forgiven. And once the assistance ends, you're going to need to figure out a way to make your payments.
If you can continue to make your private student loan payments, then you should do so. And if you're in default or think you might fall behind in the coming months, use this time to start investigating possible solutions and deciding your best course of action.
Meet Jay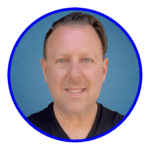 Since I became a lawyer in 1995, I've represented people with problems involving student loans, consumer debts, mortgage foreclosures, collection abuse, and credit reports. Instead of gatekeeping my knowledge, I make as much of it available at no cost as possible on this site and my other social channels. I wrote every word on this site.
I've helped thousands of federal and private student loan borrowers lower their payments, negotiate settlements, get out of default and qualify for loan forgiveness programs. My practice includes defending student loan lawsuits filed by companies such as Navient and National Collegiate Student Loan Trust. In addition, I've represented thousands of individuals and families in Chapter 7 and Chapter 13 bankruptcy cases. I currently focus my law practice solely on student loan issues.
I played a central role in developing the Student Loan Law Workshop, where I helped to train over 350 lawyers on how to help people with student loan problems. I've spoken at events held by the National Association of Consumer Bankruptcy Attorneys, National Association of Consumer Advocates, and bar associations around the country. National news outlets regularly look to me for my insights on student loans and consumer debt issues.
I'm licensed to practice law in New York and California and advise federal student loan borrowers nationwide.