The Public Service Loan Forgiveness (PSLF) program underwent a major policy overhaul in November 2022 that stands to benefit many employees of Kaiser Permanente medical facilities. PSLF was created to provide student debt relief to borrowers working in public service fields like healthcare.
However, rigid eligibility requirements prevented countless public servants from securing loan forgiveness. The November 2022 final rule aims to expand PSLF access, with particular implications for physicians and staff contracted by nonprofit providers like Kaiser Permanente.
Background on Public Service Loan Forgiveness
PSLF was established in 2007 to incentivize college graduates to pursue careers in public service. By agreeing to work full-time for a qualifying public service employer, borrowers could have their remaining federal student loan balance forgiven after making 120 qualifying payments. PSLF has long defined public service broadly, encompassing those working in government, nonprofit organizations, and other service fields.
To qualify for PSLF before November 2022, borrowers had to meet strict criteria. This included having eligible federal direct loans, enrolling in specific income-driven repayment plans, maintaining full-time employment with a qualifying nonprofit employer, and submitting verification paperwork.
Over the years, myriad issues arose that prevented borrowers from securing forgiveness. These included having the wrong loan type, being in non-qualifying repayment plans, struggling with administrative requirements, and working for employers that didn't meet rigid definitions of "public service."
November 2022 Final Rule Changes
In November 2022, the Department of Education instituted a final rule aimed at expanding PSLF access. Most notably, the new regulation broadens the definition of a qualified employer to include workers who are contracted to provide services for nonprofit organizations. The rule specifically names physicians contracted by nonprofit hospitals as newly eligible (U.S. Department of Education, 2022). This change directly impacts Kaiser Permanente employees.
The November 2022 final rule stems from the recognition that in California and Texas, state laws prohibit hospitals from employing physicians directly. Leading nonprofit providers like Kaiser Permanente primarily use contracted physician models to comply with these regulations. Previously, these contracted doctors did not qualify for PSLF due to not being direct employees. Now, their service can be counted, opening up loan forgiveness opportunities.
Implications for Kaiser Permanente Physicians
Kaiser Permanente operates 39 hospitals across California and two hospitals in Texas. Given state laws, Kaiser relies heavily on contracted physician models. The November 2022 rule change is monumental for Kaiser doctors burdened with student loans.
Previously, Kaiser physicians did not meet PSLF employment eligibility requirements due to being contracted rather than direct employees. Now, contracted doctors can qualify based on providing essential services to these nonprofit hospitals.
Kaiser Permanente has a massive physician workforce, employing over 23,000 doctors. The new rule renders thousands of contracted Kaiser physicians newly eligible for PSLF under the expanded qualifying employer definition. Doctors can now gain recognition for their public service at Kaiser, making loan forgiveness possible after 120 income-adjusted payments.
Implications for Kaiser's Non-Physician Workforce
While the policy was designed primarily to capture physicians impeded by state contracting laws, the change also benefits many non-physician employees at Kaiser facilities.
Beyond doctors, Kaiser Permanente employs over 218,000 staff nationwide in categories like nursing, therapy, technician services, administration, and more. Like contracted physicians, many non-physician staff also face barriers to PSLF eligibility due to not meeting prior strict definitions of direct employment.
Expanding qualifying employers to include healthcare contractors opens PSLF access to Kaiser's nurses, technologists, therapists, and other personnel. Non-MD employees providing essential healthcare services at Kaiser can now gain recognition for their public service work under the new rules. This enables countless nurses, technologists, social workers, and other important staff to pursue loan forgiveness.
For individual nurses, technologists, therapists, and other non-MD personnel burdened with student loans, the November 2022 regulatory changes can be life-changing. Being able to qualify for PSLF may empower these employees to pursue careers at nonprofit providers like Kaiser without debilitating debt hindering their public service.
Next Steps for Interested Borrowers
To benefit, Kaiser employees should:
Verify they have eligible federal direct student loans
Submit updated PSLF employment certification forms reflecting contracted work
Enroll in qualifying income-driven repayment plans
Resources are available to help Kaiser Permanente personnel understand the new rules and take action on revised PSLF requirements while time allows. If you think these changes might impact you, you can also contact me for a Planning Session to ensure you're maximizing your student loan forgiveness opportunities.
Meet Jay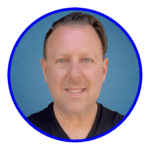 Since I became a lawyer in 1995, I've represented people with problems involving student loans, consumer debts, mortgage foreclosures, collection abuse, and credit reports. Instead of gatekeeping my knowledge, I make as much of it available at no cost as possible on this site and my other social channels. I wrote every word on this site.
I've helped thousands of federal and private student loan borrowers lower their payments, negotiate settlements, get out of default and qualify for loan forgiveness programs. My practice includes defending student loan lawsuits filed by companies such as Navient and National Collegiate Student Loan Trust. In addition, I've represented thousands of individuals and families in Chapter 7 and Chapter 13 bankruptcy cases. I currently focus my law practice solely on student loan issues.
I played a central role in developing the Student Loan Law Workshop, where I helped to train over 350 lawyers on how to help people with student loan problems. I've spoken at events held by the National Association of Consumer Bankruptcy Attorneys, National Association of Consumer Advocates, and bar associations around the country. National news outlets regularly look to me for my insights on student loans and consumer debt issues.
I'm licensed to practice law in New York and California and advise federal student loan borrowers nationwide.