The US Department of Education has recently updated its guidance on the Income-Driven Repayment (IDR) Account Adjustment for federal student loans, bringing borrowers closer to loan forgiveness.
Here's how those changes may affect your federal student loan debt and get you closer to student loan forgiveness.
One-Time Payment Count Adjustment for Eligible IDR Borrowers
The Department of Education will conduct a one-time adjustment of IDR-qualifying payments for all Direct Loan Program and federally-owned Federal Family Education Loan (FFEL) Program loans. This adjustment includes counting time spent in various repayment statuses, periods of forbearance or deferment, and time spent on earlier loans before consolidation.
Borrowers who have reached 20 or 25 years of repayment, even if not on an IDR plan, will see automatic forgiveness.
Commercially-held FFEL, Perkins, or Health Education Assistance Loan (HEAL) Program loans don't qualify for the one-time adjustment. For these loans to qualify and receive the benefits of the account adjustment, you'll need to apply for a Direct Consolidation Loan by the end of 2023.
What Counts Towards Forgiveness?
The Department of Education (ED) will implement a one-time account adjustment for borrowers that will count various periods toward Income-Driven Repayment (IDR) forgiveness. IDR forgiveness is a benefit available to borrowers under certain repayment plans, where any remaining loan balance is forgiven after a specific period of qualifying payments, typically 20 or 25 years. The adjustment will consider the following scenarios:
First, any months spent in a repayment status will count, regardless of the payments made, loan type, or repayment plan. This means that all payments made on a federal student loan, no matter the plan, will be considered for IDR forgiveness eligibility.
Second, the adjustment will include periods of forbearance. Specifically, it will count 12 or more months of consecutive forbearance or 36 or more months of cumulative forbearance. Forbearance is a temporary suspension or reduction of loan payments, usually granted due to financial hardship.
Next, months spent in economic hardship or military deferments after 2013 will also be counted. Economic hardship deferments and military deferments are types of postponements granted to borrowers experiencing financial difficulties or serving in the military, respectively.
Additionally, months spent in any deferment, except for in-school deferment, prior to 2013 will be considered. Deferment is a temporary suspension of loan payments, granted under specific circumstances such as unemployment or economic hardship.
Lastly, any time spent in repayment on earlier loans before consolidating those loans into a Direct Consolidation Loan will be included. A Direct Consolidation Loan combines multiple federal student loans into a single loan, often with a lower monthly payment and an extended repayment period.
Loan Forgiveness Timeline and Refunds
Based on the newly eligible months from the one-time account adjustment, borrowers who have reached 240 or 300 months (as applicable) worth of payments for IDR forgiveness or 120 months for Public Service Loan Forgiveness (PSLF) will begin to see their loans forgiven in spring 2023.
The Department will continue to discharge loans as borrowers reach the months needed for forgiveness. All other borrowers will see their accounts updated in 2024.
Borrowers might receive a refund if they made qualifying payments that exceed the applicable forgiveness period (20 or 25 years).
What You Need to Do Now
If you have loans under the William D. Ford Federal Direct Loan (Direct Loan) Program or federally-owned Federal Family Education Loan (FFEL) Program, the one-time account adjustment will automatically be applied to your borrower account.
Keep track of any communication from your loan servicer or the Department of Education for updates on the adjustment process and any potential changes to your loan forgiveness timeline.
For borrowers with commercially managed FFEL, Perkins, or Health Education Assistance Loan (HEAL) Program loans, consolidate your loans into a Direct Consolidation Loan no later than December 31, 2023, to take full advantage of the one-time account adjustment. You can begin the consolidation process by going to www.StudentAid.gov and following the directions.
After consolidating your loans, monitor your account and communicate with your loan servicer to ensure the adjustment is applied to your new Direct Consolidation Loan.
Be Proactive and Stay Informed
The one-time Income-Driven Repayment Account Adjustment offers new opportunities for federal student loan borrowers to get closer to debt forgiveness. By understanding these changes, you can take control of your debt and work towards loan forgiveness.
Stay informed, be proactive, and explore your options to make the most of these updates to the IDR program. If you have questions or need help, set up a Planning Session with me to get the guidance you need from an experienced student loan lawyer.
Meet Jay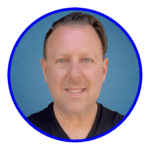 Since I became a lawyer in 1995, I've represented people with problems involving student loans, consumer debts, mortgage foreclosures, collection abuse, and credit reports. Instead of gatekeeping my knowledge, I make as much of it available at no cost as possible on this site and my other social channels. I wrote every word on this site.
I've helped thousands of federal and private student loan borrowers lower their payments, negotiate settlements, get out of default and qualify for loan forgiveness programs. My practice includes defending student loan lawsuits filed by companies such as Navient and National Collegiate Student Loan Trust. In addition, I've represented thousands of individuals and families in Chapter 7 and Chapter 13 bankruptcy cases. I currently focus my law practice solely on student loan issues.
I played a central role in developing the Student Loan Law Workshop, where I helped to train over 350 lawyers on how to help people with student loan problems. I've spoken at events held by the National Association of Consumer Bankruptcy Attorneys, National Association of Consumer Advocates, and bar associations around the country. National news outlets regularly look to me for my insights on student loans and consumer debt issues.
I'm licensed to practice law in New York and California and advise federal student loan borrowers nationwide.