Companies caught scamming students looking for scholarships now risk legal action by the Consumer Financial Protection Bureau (CFPB). In a dramatic expansion of the consumer watchdog's powers, a federal appeals court ruled that offering advice about college scholarships is considered a financial advisory service and subject to penalties.
College Financial Advisory and Student Financial Resource Center
From 2011 to 2016, Global Financial Support, Inc. solicited millions of college students, promising to enroll them in a program that would provide scholarships to help pay the costs of higher education. Using company names "College Financial Advisory" and "Student Financial Resource Center," the letters featured college-themed seals.
The company warned students to avoid taking out loans until they applied to all available "free" financial aid programs. The letters promised enrollment in vague financial aid programs and customized scholarship opportunities in exchange for a "processing fee" of $59 to $78.
The scam brought in $4,738,028 from at least 76,000 students. For this fee, students received a booklet providing a general overview of student financial aid with advice on topics ranging from federal student loans to the tax implications of attending college. However, company owner Armond Aria admitted the information wasn't tailored to individual students and contained only generic information easily found with a quick Google search.
CFPB Takes Action for Students
Hundred of customers submitted complaints to the state, federal, and nonprofit consumer organizations, triggering the federal consumer fraud investigation. Ultimately, the CFPB filed a federal lawsuit against Global Financial Support, Inc. and its owner, Armond Aria.
In 2015, the CFPB filed a federal case against Global Financial Support and Aria, claiming the company deceived students with promises of help with individually targeted scholarship opportunities and false deadlines.
Scholarship Assistance as Financial Advisory Sevice
The CFPB enforces The Consumer Financial Protection Act (CFPA), a federal law prohibiting providers of "financial advisory services" from engaging in deceptive conduct. Aria claimed that offering scholarship advice wasn't a financial advisory service because his offering didn't include investments or debt instruments.
In ruling that the CFPB had the power to bring the case, the appeals court held that scholarship advice is financial. The fact that students typically don't repay the scholarship didn't change the reality that advising students about scholarship opportunities and student financial aid is inherently financial.
Aria held himself out as an expert in finance. His business offerED advisory services on financial aid. Even the names used in the sales laetters, "College Financial Advisory" and "Student Financial Resource Center." implied expertise in student financial aid.
The Impact of the Case
This court ruling expands the remedies available for victims of scams. Consultants offering advice about financial aid, scholarships, and potentially even personal finance topics such as budgeting and coupons can't hide anymore. Companies promising products or services that are even remotely financial are at risk of being subjected to enforcement by the CFPB as "covered persons" under the law.
Individuals who get scammed would be wise to file a formal complaint with the Consumer Financial Protection Bureau.
A copy of the court's decision in CFPB v Aria can be found here.
Meet Jay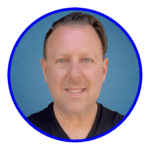 Since I became a lawyer in 1995, I've represented people with problems involving student loans, consumer debts, mortgage foreclosures, collection abuse, and credit reports. Instead of gatekeeping my knowledge, I make as much of it available at no cost as possible on this site and my other social channels. I wrote every word on this site.
I've helped thousands of federal and private student loan borrowers lower their payments, negotiate settlements, get out of default and qualify for loan forgiveness programs. My practice includes defending student loan lawsuits filed by companies such as Navient and National Collegiate Student Loan Trust. In addition, I've represented thousands of individuals and families in Chapter 7 and Chapter 13 bankruptcy cases. I currently focus my law practice solely on student loan issues.
I played a central role in developing the Student Loan Law Workshop, where I helped to train over 350 lawyers on how to help people with student loan problems. I've spoken at events held by the National Association of Consumer Bankruptcy Attorneys, National Association of Consumer Advocates, and bar associations around the country. National news outlets regularly look to me for my insights on student loans and consumer debt issues.
I'm licensed to practice law in New York and California and advise federal student loan borrowers nationwide.