When you're struggling with debt and considering bankruptcy, you need to understand the costs. Without a proper understanding of the money you'll need to spend to become debt-free, there's no way to decide whether filing bankruptcy makes financial sense to you.
By understanding these costs upfront, you can make an informed decision about whether or not to pursue this option.
Pre-Filing Credit Counseling
Credit counseling is required before someone can file for bankruptcy, and usually involves a credit counselor helping them to create a budget and understand debt management options.
The fees associated with credit counseling typically depend on the type of organization providing the services. Most credit counseling agencies are non-profits and may charge anywhere from $0 to $50 for their services, while some for-profit organizations may charge more.
Court Filing Fees
Bankruptcy court filing fees vary based on the type of case and reason for filing. For filing a new case, fees are as follows:
Chapter 7: $338
Chapter 12: $278
Chapter 13: 313
The Bankruptcy Court accepts cash, U.S. Postal Service money orders, cashier's checks issued by an acceptable financial institution, attorney or law firm checks (payable to the U.S. Bankruptcy Court) and American Express, Discover, MasterCard, and VISA for payment of fees. Credit card transactions must be made in person by the cardholder; however, this does not apply to electronically filed documents. The Court does not accept personal checks or credit cards from debtors to pay fees. All attorney/law firm checks must include a current pre-printed name, street address, telephone number, and California attorney bar number.
For low-income filers, some fees may be waived or paid in installments without court permission.
Pre-Discharge Financial Management
In addition to completing your course in credit counseling before filing bankruptcy, you must also complete a Financial Management (sometimes also called Debtor Education) course. The certificate of completion for that course must be filed with the U.S. Bankruptcy Court before your Discharge of Debtor can be entered.
If you don't complete your instructional course concerning personal financial management within 45 days of the date of your Meeting of Creditors, then your bankruptcy case may be closed without a Discharge being issued.
How Much it Costs to Hire a Lawyer
Legal fees are among the highest of these expenses, but they can vary significantly depending on the type of bankruptcy you choose to file. In Chapter 7 cases, attorneys generally charge flat fees ranging from $1,000 to $3,000. This fee covers the lawyer's services until your case is completed. If you choose to file a Chapter 13 bankruptcy, legal fees can range from $3,000 to $5,000 or more.
When considering the total cost of filing for bankruptcy, other factors such as the complexity of your case can affect the price you will ultimately have to pay. The presence of secured debts, such as car loans or mortgages may change the legal fees you need to pay. In these cases, the creditor may have a lien on specific assets that must be considered when filing for bankruptcy. Additionally, if a person has many creditors, the bankruptcy process can become more complex and require additional paperwork.
Additionally, if you hire a lawyer who charges by the hour, your costs will likely be higher than those outlined above.
Conclusion
Filing for bankruptcy is a big financial decision that should not be taken lightly. There are many factors to consider when deciding if this option is right for you, including the costs associated with filing fees, credit counseling services, and legal representation. It's essential to research your options carefully before making any decisions so that you can make an informed choice about how best to handle your debt situation. If you think filing bankruptcy might be the answer to getting out of debt, schedule an appointment with me today. Working together, I'll help guide you through every step of the process while ensuring that all costs related to filing are kept as low as possible.
Meet Jay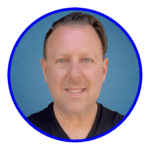 Since I became a lawyer in 1995, I've represented people with problems involving student loans, consumer debts, mortgage foreclosures, collection abuse, and credit reports. Instead of gatekeeping my knowledge, I make as much of it available at no cost as possible on this site and my other social channels. I wrote every word on this site.
I've helped thousands of federal and private student loan borrowers lower their payments, negotiate settlements, get out of default and qualify for loan forgiveness programs. My practice includes defending student loan lawsuits filed by companies such as Navient and National Collegiate Student Loan Trust. In addition, I've represented thousands of individuals and families in Chapter 7 and Chapter 13 bankruptcy cases. I currently focus my law practice solely on student loan issues.
I played a central role in developing the Student Loan Law Workshop, where I helped to train over 350 lawyers on how to help people with student loan problems. I've spoken at events held by the National Association of Consumer Bankruptcy Attorneys, National Association of Consumer Advocates, and bar associations around the country. National news outlets regularly look to me for my insights on student loans and consumer debt issues.
I'm licensed to practice law in New York and California and advise federal student loan borrowers nationwide.