Bankruptcy Judge Christopher M. Klein of the US Bankruptcy Court for the Eastern District of California is sick and tired of the misconception that it's impossible to discharge student loans in bankruptcy. In his decision in U.S. v Love, Judge Klein nearly leaps off the page by admonishing lawyers and judges alike to do their job better.
In his opening salvo, Judge Klein proclaims it time to "demythologize unwarranted and fallacious dogmas and propaganda that have encrusted, ossified, neutralized, and transmogrified § 523(a)(8) analysis into a misconception that student loan debt is virtually impossible to discharge."
The law, he says, is clear: student loan borrowers seeking a discharge of their student loans in bankruptcy must present factual evidence of "undue hardship" that enables trial courts to make findings of fact and conclusions of law by a preponderance of the evidence. The standard for review by an appeals court is "clear error." Appellate courts, Klein says, aren't permitted to substitute their judgment for that of a trial court.
How to Discharge Student Loans in Bankruptcy
The decision of whether to discharge a student loan in bankruptcy hinges on the question of undue hardship using the three-part "Brunner Test," applied by California bankruptcy courts in United Student Aid Funds, Inc. v. Pena, 155 F.3d 1108 (9th Cir. 1998). That test requires the student loan borrower to prove the following:
they "cannot maintain, based on current income and expenses, a 'minimal' standard of living for [self] and dependents if forced to repay the loans;"
"additional circumstances exist indicating that this state of affairs is likely to persist for a significant portion of the repayment period of the student loans;" and
they have "made good faith efforts to repay the loans."
A bankruptcy debtor who can prove those three elements to a bankruptcy court's satisfaction will see their loans discharged.
The Ninth Circuit looks even closer at the issue of undue hardship, recognizing that it shouldn't be an "all or nothing" question. In the case of Saxman v. Educ. Credit Mgmt. Corp. (In re Saxman), 325 F.3d 1168 (9th Cir. 2003), the bankruptcy court established its power to partially discharge student debt in situations where reducing the balance would alleviate the undue hardship.
Undue Hardship is Driven By Facts
The three-part test established by Brunner and Pena isn't objective but instead is driven by the facts of the individual case. For example:
What is a minimal standard of living?
What additional circumstances are sufficient?
What constitutes a "significant portion of the repayment period?"
What does "good faith" mean?
The judge's role is to make those determinations based on the facts presented. The standard for doing this is the preponderance of the evidence, which simply means to prove that something is more likely than not. In other words, in light of the evidence and the law, do you believe each element of the claim is more likely true?
Borrowers Need to Prepare
For bankruptcy court judges to rule on the dischargeability of a student loan, they need to have the facts. Without proper preparation, borrowers often can't provide the information needed for that to happen.
This difficulty often arises because most bankruptcy lawyers don't handle student loan discharge cases, so they don't know what their local judges consider adequate proof. When their clients ask, the lawyer may either decline to bring the case or quote a legal fee the client can't afford. Left without competent counsel, borrowers may seek relief on their own.
To be clear, there's nothing wrong with a borrower handling a case without a lawyer. The problem is that many borrowers don't grasp the technical aspects of bankruptcy law, the standard of proof needed to discharge their student loans in bankruptcy, or the procedures they need to follow. They end up bumbling through the case as well as they can but ultimately are more likely to fall short of their goal.
Appeals Courts Should "Let Bankruptcy Judges Cook"
Judge Klein points out that it's up to a bankruptcy court whether to discharge a student loan and that appeals courts shouldn't get in the way of that. He notes that the U.S. Supreme Court, in the case of U.S. Bank v. Village at Lakeridge, 138 S.Ct. 960 (2018) held that if there has been a trial with findings of fact and conclusions of law, then an appeals court can overturn the bankruptcy court judge only if there has been "clear error."
An appeals court, in other words, shouldn't reverse the bankruptcy court's decision simply because it would have decided the case differently. So long as the judge follows the law, the decision should stand.
Student Loan Holders Have Run Amok
Student loan creditors haven't allowed the "clear error" rule to get in their way and routinely file appeals to overturn their losses. In doing so, they force student loan borrowers to spend more time and money fighting a case they've already won.
The goal is to wear down people seeking a discharge of their student loans in bankruptcy, burying them in court filings and forcing them to spend more money to protect the relief provided by the bankruptcy court.
Borrowers will often settle the case, agreeing to pay some portion of the student loan rather than risk losing the appeal. Those who continue to fight often end up losing their appeal.
This is unacceptable, and it's up to bankruptcy court judges to decide student loan discharge cases in a way that follows the Supreme Court's guidance in Lakeridge.
Love's Student Loans Were Discharged in Bankruptcy
Christine Love owed $27,000 to the U.S. Department of Education from her studies at Ashford University, a for-profit school that shut down after being sued for misrepresentation. She abandoned her studies after her ex-husband inflicted what the court called "debilitating injuries" on her. He was subsequently sentenced to jail for six years, leaving her the sole caregiver to two minor children.
Love never defaulted on her federal student loans and made payments under an Income-Driven Repayment plan. By the time she filed for bankruptcy, she earned about $41,000 a year as a Pharmacy Technician.
Judge Klein determined that excepting the subject debt from discharge would constitute an "undue hardship" on the debtor and her dependents. The court applied the three-part Brunner Test, ruling that Love could not maintain a minimal standard of living if forced to repay the loans and that this state of affairs would likely persist indefinitely.
As part of his ruling, Judge Klein declared, "The debtor has demonstrated that she is doing the best she can. There is no upward career path presently available to the debtor. There is no reason to believe her compensation will increase by more than the rate of inflation."
Will This Usher In a New Attitude Towards Student Loan Bankruptcy?
The implications of this decision are significant. It challenges the misconception that student loan debt is virtually impossible to discharge, even though the "undue hardship" standard of proof is preponderance of evidence. The case also serves as a reminder of the complexities of bankruptcy law, particularly in relation to student loan debt.
This decision could set a precedent for the way courts decide future cases involving student loan debt and bankruptcy, particularly given the challenge to other bankruptcy judges and borrowers.
Meet Jay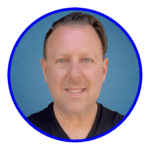 Since I became a lawyer in 1995, I've represented people with problems involving student loans, consumer debts, mortgage foreclosures, collection abuse, and credit reports. Instead of gatekeeping my knowledge, I make as much of it available at no cost as possible on this site and my other social channels. I wrote every word on this site.
I've helped thousands of federal and private student loan borrowers lower their payments, negotiate settlements, get out of default and qualify for loan forgiveness programs. My practice includes defending student loan lawsuits filed by companies such as Navient and National Collegiate Student Loan Trust. In addition, I've represented thousands of individuals and families in Chapter 7 and Chapter 13 bankruptcy cases. I currently focus my law practice solely on student loan issues.
I played a central role in developing the Student Loan Law Workshop, where I helped to train over 350 lawyers on how to help people with student loan problems. I've spoken at events held by the National Association of Consumer Bankruptcy Attorneys, National Association of Consumer Advocates, and bar associations around the country. National news outlets regularly look to me for my insights on student loans and consumer debt issues.
I'm licensed to practice law in New York and California and advise federal student loan borrowers nationwide.