Student loan debt collectors can make you feel powerless. You may not realize it, but there are laws in place governing how debt collectors can go about doing their jobs. There are severe penalties for debt collectors that violate your rights.
These laws apply to all consumer debts, even if you owe the money. The issue is one of keeping the system fair and honest so that collectors don't use strong-arm tactics to lie and cheat as a way of getting you to pay them.
Debt collection harassment is real, and it's only by knowing your rights that you can protect yourself from intimidation.
What laws govern student loan debt collectors?
A variety of consumer protection laws governs companies trying to collect past due student loans. The most important of these laws are:
The Higher Education Act controls all aspects of federally-originated and federally-guaranteed student loans. The law provides different repayment options and spells out ways to get out of default and back into good standing.
The Fair Debt Collection Practices Act, commonly shortened to FDCPA, is the primary federal law governing the collection of consumer debt. Initially enacted in 1978, Congress passed the FDCPA to curb abusive debt collection practices by establishing ethical guidelines for the collection of consumer debts.
The Fair Credit Reporting Act, or FCRA, regulates how student loan collectors report information to credit reporting agencies and ensure accuracy in your credit report.
The Telephone Consumer Protection Act, or TCPA, limits the ability of student loan creditors and debt collectors to contact you by text messages, faxes, and cell phone calls.
The Servicemembers Civil Relief Act, or SCRA, applies to members of the U.S. Military who are on active duty, including full-time training. People covered by SCRA can have payments postponed, and interest rates reduced on their student loans until after they return from active duty.
The U.S. Bankruptcy Code protects a way to resolve debt problems, including student loans, free from continued collection activity.
Various states, including both California and New York, also have consumer protection laws in place. These statutes and regulations, when taken together, provide a robust set of tools that protect you against harassment from student loan debt collectors.
When does a student loan get sent to a debt collector?
The student loan is sent to a debt collector by the account holder after default.
From the time you stop making payments until the loan defaults, all collection efforts are handled in-house by the same company you've been dealing with up to that point. This company, known as the servicer, will alert you to the fact that you're past due on the student debt and provide you with various opportunities to catch up and resume payments in good standing.
Once the account goes into default, the servicer sends it back to the owner of the loan. Depending on the type of loan, the owner may be the U.S. Department of Education, a private entity, a bank, or even your school.
The owner of the loan will then send the account to a debt collection agency. That company doesn't own your student loan; instead, its sole job is to help the holder of the debt to get paid.
How long it takes for a student loan to default
When a student loan defaults, the entire balance is accelerated, and the debt becomes due in its entirety. Defaulting not only causes your credit score to drop but also introduces the debt collector into the picture.
Most federal student loans go into default when they are 270 days past due, though some government educational debts such as Perkins Loans operate under different guidelines.
The timing of a private student loan default depends on either the promissory note or state law. Some states also allow the lender to declare the loan in default when either the borrower or cosigner dies, files for bankruptcy, or under certain other conditions.
This process can be more confusing when you have different types of student loans, with some accounts going into default before others. If the same servicer handles your federal and private student loans, you may receive past-due notices on some though others are already with debt collectors. Keeping track of each loan by reviewing your credit reports as well as the NSLDS can help you keep track of the status of each account.
Student loan debt collectors have limits
Nobody likes debt collectors. They call with bad news, a constant reminder of the fact that you're not living up to your obligation to pay your student loans. Your inability to pay causes you to regret your decision to go to college in the first place.
But debt collection is a job, and there's nothing illegal about the profession. So long as the collector doesn't lie, threaten you, or intimidate you to get you to pay your student loan, they're within their rights to do what they do.
More specifically, a collection agency can't do any of the following:
call you at work if they know you're not allowed to take non-work calls;
call you after being told in writing that they aren't allowed to do so;
call you if they know that a lawyer represents you;
call you at inconvenient times;
"blow up your phone" by calling over and over in rapid succession;
contact you by cell phone, text message or fax unless you've specifically given the authorization to do so;
report a disputed debt on your credit report without disclosing that dispute;
demand payment on an old debt without letting you know if they no longer have the right to file a collection lawsuit against you;
continue collection efforts if the automatic stay in bankruptcy applies to you;
demand payment if you're a member of the U.S. Military on active duty;
lie to you;
threaten you with jail;
threaten you with a lawsuit (unless they intend to sue you);
call you names, threaten to harm your reputation, or use profane language;
threaten to tell other people about your debt problems;
make any false statements – including that they're going to take your money or property; or
misrepresent anything about the debt – including the amount due or the name of the creditor.
These aren't the only prohibited actions when trying to get you to pay a defaulted student loan. If you've got an educational debt in the hands of a debt collector, however, understanding your rights is the first step towards protecting yourself.
What to do when a collector calls about a student loan
You're not going to want to hear this, but you need to pick up the phone when it rings. If you don't answer the phone, you remain at the top of the collector's list of people to call.
Once you pick up the phone, it's easy to let your emotions run wild rather than remaining calm and rational. Allowing your "fight or flight" instinct takes over gives the collector better odds of getting you to do what they want.
To keep your cool, follow these stringent guidelines when it comes to speaking with collectors about an outstanding student loan debt:
When the phone rings, write down the date and time along with the number shown on your caller ID (if any);
Identify yourself to the caller by using your full name;
Ask for the caller's full name and direct phone number, making sure to repeat the information back to them and write it down;
Request the full name of the company the caller works for, as well as the collection agency's account or reference number;
Find out the name of the current owner of the student loan, as well as the total balance due;
Inquire about how the current balance is broken down between principal, interest, and collection fees;
Write down all the information you receive; and
If you don't recognize the loan, you should demand validation and verification within the time provided for by the law.
How to stop collectors from calling and writing
The stress of being past due on your student loan payments can be bad enough without having to deal with the constant barrage of calls and letters. Thankfully, the laws provide you with a simple way to stop collectors from contacting you.
You can demand that a bill collector stop contacting you by making a written request. The letter doesn't need to be fancy – it's merely a statement that you don't want the collection agency to contact you about your defaulted student debt.
Though the letter will stop the phone calls and mail, it doesn't prevent the loan holder from transferring the account to another collection agency. There's also no reason they can't file a lawsuit against you or take other enforcement actions. Still, you may find that a silent phone and empty mailbox provide you with the peace of mind you need to get through this stressful time.
How to fight back against illegal collection tactics
According to the Consumer Financial Protection Bureau, in 2018, the Federal Trade Commission received over 84,000 complaints about debt collectors. Though it may be personally satisfying to file a complaint, understand that state and federal agencies are there to protect the integrity of the system. To protect your rights, you'll need to resort to the court system.
Most federal and state consumer protection laws provide you with the right to sue student loan collectors when they violate your rights. Depending on the type of violation, you may be able to recover money damages and legal fees. These laws make it easier for me to sue debt collection agencies when they violate my client's rights without charging any up-front legal fees.
You shouldn't tolerate illegal collection harassment
Owing money is stressful, but it doesn't give a collector the right to bully and harass you. It's vital that you understand your rights, remain vigilant, and protect yourself at all times. Taking control over the situation, either on your own or with an attorney by your side, allows you to recover your solid financial footing and live a happier life.
Meet Jay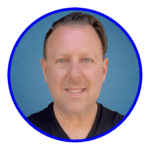 Since I became a lawyer in 1995, I've represented people with problems involving student loans, consumer debts, mortgage foreclosures, collection abuse, and credit reports. Instead of gatekeeping my knowledge, I make as much of it available at no cost as possible on this site and my other social channels. I wrote every word on this site.
I've helped thousands of federal and private student loan borrowers lower their payments, negotiate settlements, get out of default and qualify for loan forgiveness programs. My practice includes defending student loan lawsuits filed by companies such as Navient and National Collegiate Student Loan Trust. In addition, I've represented thousands of individuals and families in Chapter 7 and Chapter 13 bankruptcy cases. I currently focus my law practice solely on student loan issues.
I played a central role in developing the Student Loan Law Workshop, where I helped to train over 350 lawyers on how to help people with student loan problems. I've spoken at events held by the National Association of Consumer Bankruptcy Attorneys, National Association of Consumer Advocates, and bar associations around the country. National news outlets regularly look to me for my insights on student loans and consumer debt issues.
I'm licensed to practice law in New York and California and advise federal student loan borrowers nationwide.