Under normal circumstances, the thought of receiving a lawsuit document tends to overwhelm most people. But when it comes to debt collection lawsuits, the prospect of being served can be downright terrifying – after all, it means that court proceedings are in your near future. To make matters worse, many people facing this reality instead choose to bury their heads in the sand and do nothing, assuming they know they owe a debt but feel powerless to move forward. But I'm here to tell you that while these situations may feel intimidating or impairing – you still have options.
Ignore the Lawsuit
It's natural to panic when you receive court papers, but this isn't the smartest move: refusing to engage will limit your options to resolve the situation.
I call this the "deer in headlights" response – when someone is so scared of being served with a debt collector lawsuit that they simply do nothing and stick their papers away instead. Even if you feel you're "judgment-proof," it's essential to review all your options as well as the impact of your decision.
Settle The Collection Lawsuit
Collectors and their attorneys are open to negotiation of some form or another. By engaging with the collector's attorneys, you might be able to settle the debt for either a lump sum or monthly payments. So long as you understand the potential tax implications of the settlement, this could save you thousands of dollars and relieve the financial pressure.
Defend The Lawsuit
Your other option is defending against the lawsuit itself – especially if you have a legal basis for why you shouldn't be required to pay the debt. Filing an Answer to the Complaint prevents a default judgment and gives you an opportunity to bring your case to a judge for a final decision. I've represented thousands of clients in collections lawsuits (and typically charge a flat-fee rate) and recommend speaking with an attorney to learn your options.
File For Bankruptcy
Filing for bankruptcy may be worthwhile depending on your own financial situation and history – either when other options have been exhausted or if this isn't the only debt owed. Bankruptcy can end collections lawsuits and reorganize other debts into more manageable payments. Ultimately though, I'd always recommend speaking with an attorney before deciding which route is best for you and your credit score moving forward – even if hiring one seems too expensive at first glance, given how much money already stands on the line due to this delinquent bill.
When you're being sued, your options can seem daunting because the financial stakes are high. By working through these tough issues together, we can come up with a meaningful resolution that will protect your financial future and provide you with peace of mind. If you'd like a reasonable assessment of your situation to help you make the best choice, schedule a Planning Session for us to talk.
Meet Jay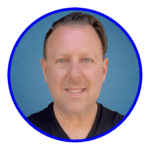 Since I became a lawyer in 1995, I've represented people with problems involving student loans, consumer debts, mortgage foreclosures, collection abuse, and credit reports. Instead of gatekeeping my knowledge, I make as much of it available at no cost as possible on this site and my other social channels. I wrote every word on this site.
I've helped thousands of federal and private student loan borrowers lower their payments, negotiate settlements, get out of default and qualify for loan forgiveness programs. My practice includes defending student loan lawsuits filed by companies such as Navient and National Collegiate Student Loan Trust. In addition, I've represented thousands of individuals and families in Chapter 7 and Chapter 13 bankruptcy cases. I currently focus my law practice solely on student loan issues.
I played a central role in developing the Student Loan Law Workshop, where I helped to train over 350 lawyers on how to help people with student loan problems. I've spoken at events held by the National Association of Consumer Bankruptcy Attorneys, National Association of Consumer Advocates, and bar associations around the country. National news outlets regularly look to me for my insights on student loans and consumer debt issues.
I'm licensed to practice law in New York and California and advise federal student loan borrowers nationwide.