If you're in debt, the statute of limitations can be your friend. Determining how long a creditor or debt collector has to file a lawsuit, this deadline can be confusing for California residents. By understanding California's statute of limitations for debt collection and how it interacts with other state and federal laws, you can avoid making a costly financial mistake.
California's Statute of Limitations on Debt
The statute of limitations on debt in California is four years, as stated in the state's Code of Civil Procedure § 337, with the clock starting to tick as soon as you miss a payment. The limitations period begins to run as soon as the cause of action accrues; that is, "from the occurrence of the last element essential to the cause of action." (Neel v. Magana, Olney, Levy, Cathcart & Gelfand (1971) 6 Cal.3d 176, 187.)
One major way to postpone the accrual of the statute of limitations, the "discovery rule," allows the statute of limitations to start running only when the lender learns, or should have learned, the facts essential to his claim. This delay is rare because, to use the discovery rule successfully, the bank would need to "plead and prove the facts showing: (a) Lack of knowledge; (b) Lack of means of obtaining knowledge (in the exercise of reasonable diligence the facts could not have been discovered at an earlier date); and (c) How and when [they] did actually discover the fraud or mistake. (Parsons v. Tickner (1995) 31 Cal.App.4th 1513, 1525; Fox v. Ethicon Endo-Surgery, Inc. (2005) 35 Cal.4th 797, 808).
What Pauses the Statute of Limitations?
Various events can stop or "toll" the statute of limitations clock under California state law, extending the time limit for creditors to pursue legal action. Some reasons for tolling include:
Absence from the state: California Code of Civil Procedure §351 states that if a debtor is out of the state for any period, the statute of limitations clock will be tolled during their absence.
Bankruptcy: Under California Code of Civil Procedure §356, the statute of limitations is tolled when a debtor is in bankruptcy, and the debt is not discharged.
Voluntary agreement: A signed agreement between the debtor and creditor can also lead to tolling, as outlined in California Code of Civil Procedure §360.
The U.S. Supreme Court, in the case of  Boechler, P.C. v. Commissioner of Internal Revenue, 2022 WL 1177496 (2022), went a step further by endorsing the concept of equitable tolling, which allows a court to extend a statute of limitations in conditions such as fraud, interference, or other unforeseen events that prevent a party from filing a lawsuit within the specified time frame.
Finally, the Judicial Council of California's COVID-19 emergency orders paused the statute of limitations from April 6, 2020, until October 1, 2020.
Restarting the Statute of Limitations After Expiration
The statute of limitations can be revived under certain circumstances, effectively restarting the clock and giving creditors more time to pursue legal action against you.
According to California Code of Civil Procedure 360, the only way to revive an expired statute of limitations is by written promise signed by the debtor. Making a voluntary payment on an expired debt isn't enough to bring the obligation back to life.
A payment made on a promissory note will, however, restart the clock on a debt that hasn't expired but only if the payment is made by a borrower, cosigner or guarantor on the note. If the payment was made by someone who isn't on the note, that payment won't extend the statute of limitations.
Protect Yourself
Reviving the statute of limitations on an expired debt can lead to significant financial consequences. It can expose you to potential lawsuits, wage garnishments, and bank levies. Additionally, a renewed debt can negatively impact your credit score, making obtaining credit, renting a home, or securing a job more challenging.
To avoid reviving an expired debt, it is essential to:
Be aware of the statute of limitations on your debts and track their expiration dates.
Avoid making any payments on debts approaching expiration.
Never acknowledge the debt once the statute of limitations has expired.
Be cautious when communicating with debt collectors to avoid resetting the clock.
Understanding California's statute of limitations on debt collection and avoiding the revival of expired debts is crucial for financial well-being. If you need assistance with debt issues or have questions about the statute of limitations, schedule a Planning Session to get the guidance you need to protect yourself.
Meet Jay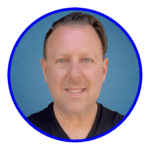 Since I became a lawyer in 1995, I've represented people with problems involving student loans, consumer debts, mortgage foreclosures, collection abuse, and credit reports. Instead of gatekeeping my knowledge, I make as much of it available at no cost as possible on this site and my other social channels. I wrote every word on this site.
I've helped thousands of federal and private student loan borrowers lower their payments, negotiate settlements, get out of default and qualify for loan forgiveness programs. My practice includes defending student loan lawsuits filed by companies such as Navient and National Collegiate Student Loan Trust. In addition, I've represented thousands of individuals and families in Chapter 7 and Chapter 13 bankruptcy cases. I currently focus my law practice solely on student loan issues.
I played a central role in developing the Student Loan Law Workshop, where I helped to train over 350 lawyers on how to help people with student loan problems. I've spoken at events held by the National Association of Consumer Bankruptcy Attorneys, National Association of Consumer Advocates, and bar associations around the country. National news outlets regularly look to me for my insights on student loans and consumer debt issues.
I'm licensed to practice law in New York and California and advise federal student loan borrowers nationwide.