Are you hoping to get your student loans forgiven? Many of my clients come to me with the assumption that their loans will be automatically wiped away after a certain period. Unfortunately, this is not usually the case.
To avoid a shocking realization that your student loan forgiveness plans were fictional, take the time to learn about the available programs and their requirements.
By understanding the strategies for getting your loans forgiven, you'll ensure that your educational debt doesn't follow you for the rest of your life.
Federal Student Loan Forgiveness Programs
Federal student loans, including those offered by private lenders and guaranteed under a federal student loan program, offer a variety of student loan repayment and forgiveness options. These programs include the following:
Bankruptcy Discharge
Borrower Defense to Repayment
Closed School Discharge
Death Discharge
Disadvantaged Faculty Loan Repayment Program
False Certification of Student Eligibility or Unauthorized Payment Discharge
Indian Health Services Loan Repayment Program
Income-Driven Repayment Plan Forgiveness
John R Justice Student Loan Repayment Program
Loan Repayment Programs offered by all branches of the US Military
National Health Service Corps Student Loan Repayment Program
NHSC Rural Community Loan Repayment Program
NHSC Substance Use Disorder Workforce Loan Repayment Program
Perkins Loan Cancellation & Discharge
Public Service Loan Forgiveness (PSLF)
Teacher Loan Forgiveness
Total and Permanent Disability Discharge
In addition, dozens of repayment and forgiveness programs are offered by individual states, as well as those offered to federal government employees and private companies.
Private Student Loan Forgiveness
Private student loans usually don't come with forgiveness and discharge options, though some repayment programs can be used for private loans.
To determine whether you can get your private student loans forgiven, review your promissory note carefully and the requirements for any existing programs. It's always a good idea to speak with a student loan lawyer like me to ensure you don't miss an opportunity for loan forgiveness.
The Truth About Automatic Student Loan Forgiveness
Federal student loan forgiveness is not automatic and usually requires an application or repayment period. The individual program requirements vary significantly depending on the employer, occupation, or other factors, so it's important to research which program is best for your situation.
Though there aren't many forgiveness options for private student loans, they may become unenforceable over time due to the expiration of a statute of limitations. This happens only when the borrower has been in default on the student loan for a significant amount of time, and that period is based on state law and the terms of the promissory note.
When Your Student Loans Will Be Forgiven
Generally speaking, federal student loan forgiveness requires compliance with the terms of the specific plan or program you are enrolled in. You may qualify for forgiveness under multiple programs, but taking advantage of one might delay your ability to use another. For example, the time used to get partial forgiveness under Teacher Loan Forgiveness can't be used towards Public Service Loan Forgiveness.
On the other hand, private student loans require either expiration of a statute of limitations or a successful outcome from a lawsuit brought against the loan holder. Understanding those timelines and the circumstances that may restart or pause them is essential for creating an appropriate strategy to stay on track with your forgiveness plans.
Strategies for Getting Forgiveness Faster
To ensure the quickest path to student loan forgiveness, understand the terms of the plan or program and keep up with future developments. Make sure you regularly review the loan repayment requirements, apply correctly for your forgiveness program of choice, and explore different avenues for relief in case your situation changes. It pays to take the time to fully research your student loan forgiveness options to maximize your debt relief. – take advantage of resources from the US Department of Education, your school, and experts in student loan forgiveness who can assess your loans to give you the right advice.
The options for getting your student loans forgiven can be complex and confusing, but the relief is worth the effort. Research all available options for federal and private student loan forgiveness and understand the repayment terms, interest rates, and tax implications. Revisit your plan periodically to ensure you remain compliant with program requirements. Stay up-to-date on regulatory changes or updates, including state laws regarding collections and the applicable statute of limitations.
You can avoid costly mistakes by sitting down with a student loan lawyer who can help you create a successful plan for loan forgiveness. With the right guidance and support, you can execute a strategy to reduce your student debt burden and move on with your life.
Meet Jay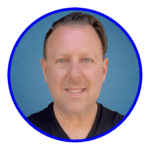 Since I became a lawyer in 1995, I've represented people with problems involving student loans, consumer debts, mortgage foreclosures, collection abuse, and credit reports. Instead of gatekeeping my knowledge, I make as much of it available at no cost as possible on this site and my other social channels. I wrote every word on this site.
I've helped thousands of federal and private student loan borrowers lower their payments, negotiate settlements, get out of default and qualify for loan forgiveness programs. My practice includes defending student loan lawsuits filed by companies such as Navient and National Collegiate Student Loan Trust. In addition, I've represented thousands of individuals and families in Chapter 7 and Chapter 13 bankruptcy cases. I currently focus my law practice solely on student loan issues.
I played a central role in developing the Student Loan Law Workshop, where I helped to train over 350 lawyers on how to help people with student loan problems. I've spoken at events held by the National Association of Consumer Bankruptcy Attorneys, National Association of Consumer Advocates, and bar associations around the country. National news outlets regularly look to me for my insights on student loans and consumer debt issues.
I'm licensed to practice law in New York and California and advise federal student loan borrowers nationwide.