Your assets play a central role in determining the type of bankruptcy case best suited to your needs. You are responsible for disclosing all your assets, regardless of value or location.
What Constitutes an Asset in Bankruptcy?
Assets refer to any property or possessions you own or have a right to own. Assets are more than a home or vehicle and include anything you own, from a stamp collection to the shoes on your feet. Also included are rights of recovery such as settlements in any lawsuits you have the right to bring against someone else and inheritances.
You should understand a few points when it comes to assets:
Assets can be intangible. You can't touch your tax refund until it comes to you, but the right to receive that refund is an asset. This is only one example of an intangible asset that impacts most people.
Possession and location are immaterial. The condo you own in another country is your asset, even if it's thousands of miles away. The motorcycle you've been storing in your brother's garage is also your asset.
Everything counts. It doesn't matter how large or small an asset is, nor does the value matter.
Bankruptcy Requires Disclosure of All Assets
The first rule of bankruptcy is that you, the person filing for bankruptcy, must disclose all of your assets.
If you fail to disclose your assets during bankruptcy proceedings, it could have serious consequences. Not only can the case be dismissed outright, but in some cases, fraud charges may even be brought against you for failure to disclose all of your assets.
Just as important is that you can't protect an asset if you don't disclose it in your bankruptcy case.
Not disclosing an asset, such as a right of recovery or interest in litigation, could also lead to the court dismissing a subsequently filed lawsuit. By way of example, let's say you were injured before filing for bankruptcy and didn't disclose the possible lawsuit for personal injuries. The defendant in that lawsuit could have the case dismissed because, by failing to disclose, you legally surrendered your right of recovery.
In sum: list everything, no matter how large or small.
How to Protect Your Assets in Bankruptcy
When you file for bankruptcy, you can protect some – or possibly all – of your property from being taken by the bankruptcy trustee. Exempt assets are those that are protected from bankruptcy claims and liquidation. Different exemptions may give you extra protection depending on where you live and what state laws apply.
Some states, such as New York and California, offer different exemptions and allow you to choose which rules to use. Other states provide state-based exemptions, whereas some require you to use them in federal bankruptcy laws. One of the most important parts of my job as a bankruptcy lawyer is assessing your assets to help protect as much of your property as possible in bankruptcy.
The Value of an Experienced Bankruptcy Lawyer
The consequences of a failure to disclose an asset when filing for bankruptcy can be severe.
You could lose your right to an asset.
Your bankruptcy case could be dismissed, leaving you at the mercy of your creditors.
You might be prosecuted for bankruptcy fraud.
As a bankruptcy lawyer with over 27 years of experience working with individuals and families, a significant part of my work involves reviewing assets and helping clients protect their interests. If you're considering bankruptcy, get in touch so we can ensure your assets are safeguarded and protected during the bankruptcy process.
This post is part of the series, The Bankruptcy Alphabet.
Meet Jay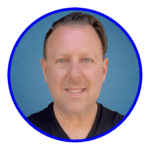 Since I became a lawyer in 1995, I've represented people with problems involving student loans, consumer debts, mortgage foreclosures, collection abuse, and credit reports. Instead of gatekeeping my knowledge, I make as much of it available at no cost as possible on this site and my other social channels. I wrote every word on this site.
I've helped thousands of federal and private student loan borrowers lower their payments, negotiate settlements, get out of default and qualify for loan forgiveness programs. My practice includes defending student loan lawsuits filed by companies such as Navient and National Collegiate Student Loan Trust. In addition, I've represented thousands of individuals and families in Chapter 7 and Chapter 13 bankruptcy cases. I currently focus my law practice solely on student loan issues.
I played a central role in developing the Student Loan Law Workshop, where I helped to train over 350 lawyers on how to help people with student loan problems. I've spoken at events held by the National Association of Consumer Bankruptcy Attorneys, National Association of Consumer Advocates, and bar associations around the country. National news outlets regularly look to me for my insights on student loans and consumer debt issues.
I'm licensed to practice law in New York and California and advise federal student loan borrowers nationwide.